Nottingham Wedding Photographers
It's your wedding day. One of the most magical and memorable days of your life. You don't want to miss a moment which is why choosing the right wedding photographer is so important. I'm Cathy Higgins, a Nottingham wedding photographer based in the East Midlands, in the heart of the UK. My husband, Brian, works alongside me and together we will tell the story of your wedding in a series of beautiful, candid, natural photographs that you will cherish forever.
Husband and Wife Nottingham Wedding Photographers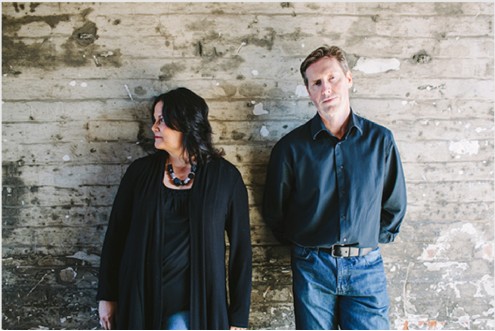 …Or should that be wife and husband? Because, according to Brian, I am the boss. When you hire Oehlers Photography for your wedding you will get not one, but two talented photographers to capture every precious moment of your day. And who better to photograph your special day than two people who have been there themselves and who truly understand the romanticism of a wedding.
Getting married in 2023 and 2024?
We are taking bookings for 2023 and 2024. To avoid disappointment, book us early.
Natural Wedding Photography
Your wedding day will be filled with natural excitement, pure joy and genuine emotion. It doesn't need to be forced or staged. Candid wedding photographs are composed, but not posed — letting the natural happiness and warmth shine through. To capture the real story of your wedding, you need photographers who are observant and unobtrusive. Photographers who will step in when required, to create those all-important signature shots but who can also quietly blend into the background and allow your wedding to happen around them. This is how we create the beautifully composed, natural photographs our happy couples have loved.
Putting you at ease.
The best and most genuine photographs happen when you are relaxed and comfortable. But if having your photographs taken mean you feel anxious, awkward or under pressure to perform, you are not alone. We have worked with many couples who have felt this way in the beginning. When you choose us as your wedding photographers, our aim will be to make you feel completely at ease, so we get the very best from you. Our relaxed, friendly and organised approach has helped even the most self-conscious couples to achieve results they never expected.
Get to Know You Shoot
Many couples are apprehensive about working with a photographer for the first time, so we'll arrange a 'Get to know you' photoshoot . During this shoot I will give you some direction, for example, on how to stand, how to hold yourself and what to do with your hands. The main aim of this introductory shoot is to help us to get used to working together so you're relaxed and comfortable on the day.
Advance planning
Timings can cause undue stress on the day, so we'll work together to create a plan. Ahead of your wedding day, we'll walk around the venue together and find the perfect spots for your photographs. And we'll carefully plan your shoot around the times of your wedding schedule.
What is Visual Storytelling?
Visual storytelling tells the story of your wedding in beautiful photographs. From the anticipation of getting ready, to the heartfelt beauty of the ceremony and the magic of your first kiss as newlyweds. From those first precious moments as a married couple, to the impassioned speeches and your carefully chosen first dance. Between these pivotal scenes, we'll photograph you, your family and special friends enjoying this memorable time together. And we'll capture the smaller details, from the shoes and jewellery you wore to your flowers, table centrepieces and wedding cake. Visual storytelling captures all of these moments that make your wedding so unique.
OEHLERS PHOTOGRAPHY SHOWREEL
Some Venues we have photographed at
We're based in Nottingham, but we love to travel. So no matter where your wedding will be — in the UK or abroad — we would love to be there too.
Cathy and Brian photographed our destination wedding in Santorini. Their passion and vision has given us the most amazing photos and we were overwhelmed with the finished pictures. – Adam and Katie
Thank you so much for all your hard work. The photos are breathtaking and truly works of art. – Danielle and Pete
Cathy and Brian were amazing. Lovely pictures, reliable and professional. It is clear they really care about providing an excellent service – Ollie and Nadia
We adore our photos and cannot thank Cathy and Brian enough. You have helped to make beautiful, lasting memories of our big day. – Stewart and Gemma
Creating beautiful storytelling images
© 2023 Oehlers Photography. All rights reserved.