Thrumpton Hall Wedding Photographer – Danielle and Peter
It poured down like cats and dogs but that didn't deter anyone from having wonderful day. As always with a Full Day Coverage we started from the preparations all the way through to the first dance and the party. For her preparations Danielle hired out a big suite at Birchover Bridgford Hall in West Bridgford, Nottingham, so that she and her six bridesmaids could comfortably relax and get ready. The rooms were nice and light and tidy. This was a wedding photographer's dream. It had plenty of room for everyone.
Meanwhile Brian went onto St Barnabas Cathedral in the heart of Nottingham City to photograph Peter and his guests arriving before the wedding ceremony. The weather wasn't great. As usual in the UK you just can't predict what it would be like. Danielle arrived at the St Barnabas Cathedral on time and was greeted by her Grandfather who walked her down the aisle to an eagerly awaiting Groom. The wedding ceremony was lovely. Because of the rain the priest allowed us to have the big group photograph inside the Cathedral which was great.
After the Big Group Photograph we made our way to their wedding reception at Thrumpton Hall . It was held in the marquee at the historic stately home which is located in a beautiful setting with a lake in the grounds with its iconic red bridge and surrounded by lush greenery. It boasts a beautiful rose garden which when it is in full bloom is a wonderful setting to have photographs.
Danielle and Peter's photoshoot took us all around the venue. Luckily for us, we had a window of opportunity without the rain which was marvellous. They were very relaxed in front of our cameras. I am sure this was due to our Get to Know You Shoot we offer. This always appears to help our Brides and Grooms to relax and be natural.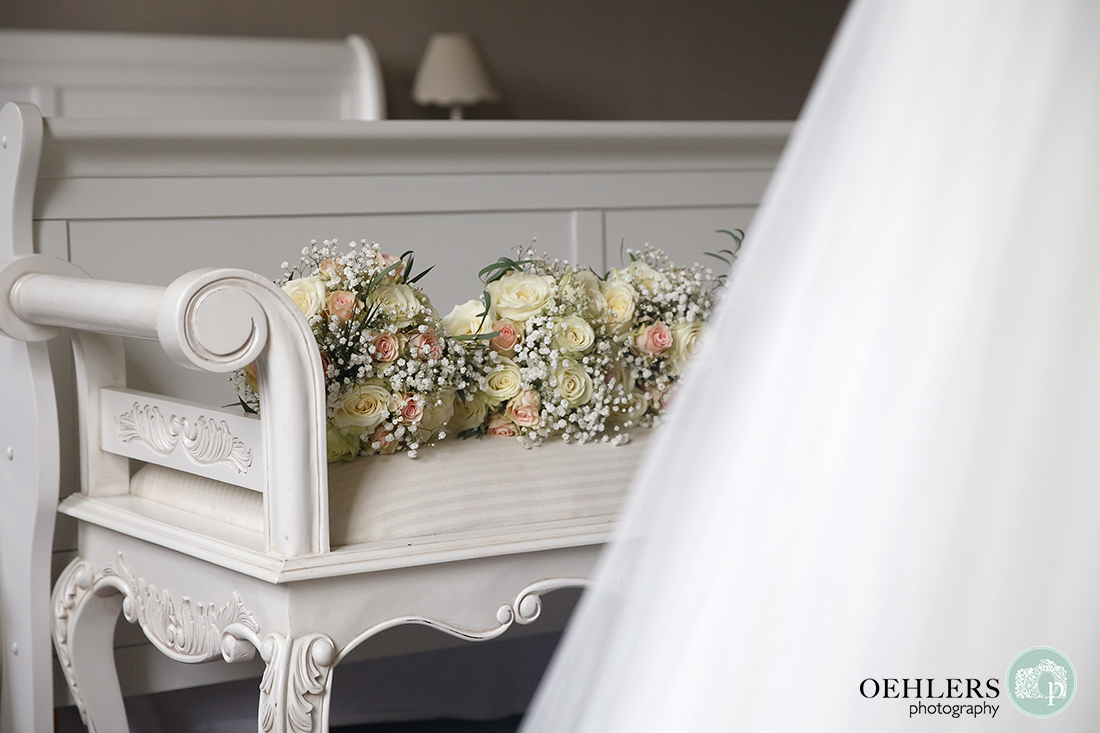 If you would like Oehlers Photography to be part of your wedding day contact Cathy via this link or call 07817657041.
Related Posts