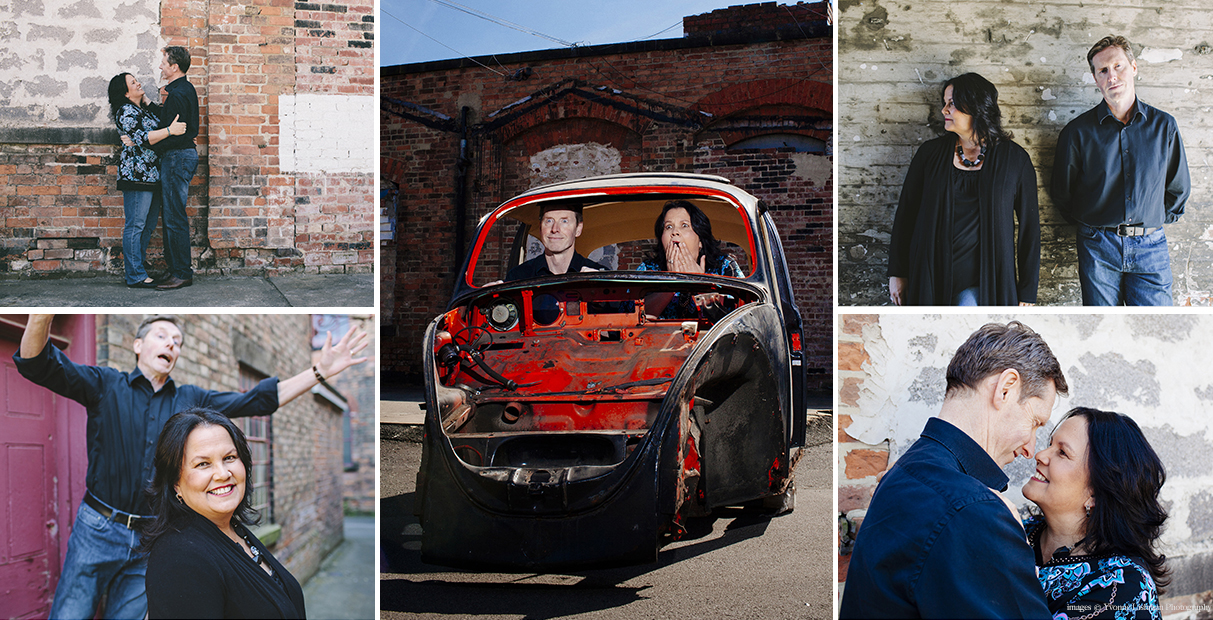 Husband and Wife photography team
I'm Cathy Higgins. My husband, Brian, and I have been photographing weddings since 2007. We follow your wedding from two different perspectives to create one harmonious set of pictures — a cherished memento of your special day. We're romanticists at heart. Our style is natural, candid and fun, capturing the genuine emotions of your day. Your photographs will be beautifully composed, but never staged or forced.
This is me when I was four years old. Photography has been part of my life for as long as I can remember. I was 12 years old when I got my first camera: a Kodak Instamatic, and I remember avidly creating snapshots of my family and friends. My love of photography grew as I started to travel. I found myself in new landscapes, surrounded by new people and cultures. Every scene told a different story and I wanted to capture them all. It was around this time that photography became my main hobby and I bought my first SLR camera.
In 2002 I gave up my teaching career to pursue my passion. I enrolled on a two-year BTEC National Diploma photography course, which I passed with a triple distinction. This gave me the confidence to follow my dream of becoming a professional photographer and to set up Oehlers Photography. In case you were wondering, Oehlers is my maiden name. Today I am an accomplished wedding photographer with a varied portfolio. I especially enjoy working with camera-shy couples. Helping them to relax and enjoy the shoot produces some truly wonderful photographs and they've been genuinely amazed by the results.
Embracing your faith and culture
We enjoy working with couples from different faiths and cultures. Our scope includes Christian, Asian and Jewish wedding photography. Whether your wedding is traditional or contemporary, religious or non-religious, we will listen to what you want and capture your day as you want to remember it.
Same sex wedding photography
If you are a same sex couple, we also offer stunning gay and lesbian wedding photography. For more information, or to check our availability, please contact us and let us know the dates you have in mind.
Why choose us?
Your wedding will be a one-off, never to be repeated. But the beautiful memories of your day will be for always.
You want high quality, creative photography that will capture those memories in an honest and authentic way.
You want a beautiful storytelling album that documents your wedding day from beginning to end.
You might be anxious about having your picture taken and would prefer to work with a more experienced photographer who will put you at your ease. A photographer who is passionate about getting the best from you and will make your shoot easy, relaxed and fun.
Cathy and Brian photographed our destination wedding in Santorini. Their passion and vision has given us the most amazing photos and we were overwhelmed with the finished pictures. – Adam and Katie
Thank you so much for all your hard work. The photos are breathtaking and truly works of art. – Danielle and Pete
Cathy and Brian were amazing. Lovely pictures, reliable and professional. It is clear they really care about providing an excellent service – Ollie and Nadia
We adore our photos and cannot thank Cathy and Brian enough. You have helped to make beautiful, lasting memories of our big day. – Stewart and Gemma
Creating beautiful storytelling images
© 2023 Oehlers Photography. All rights reserved.