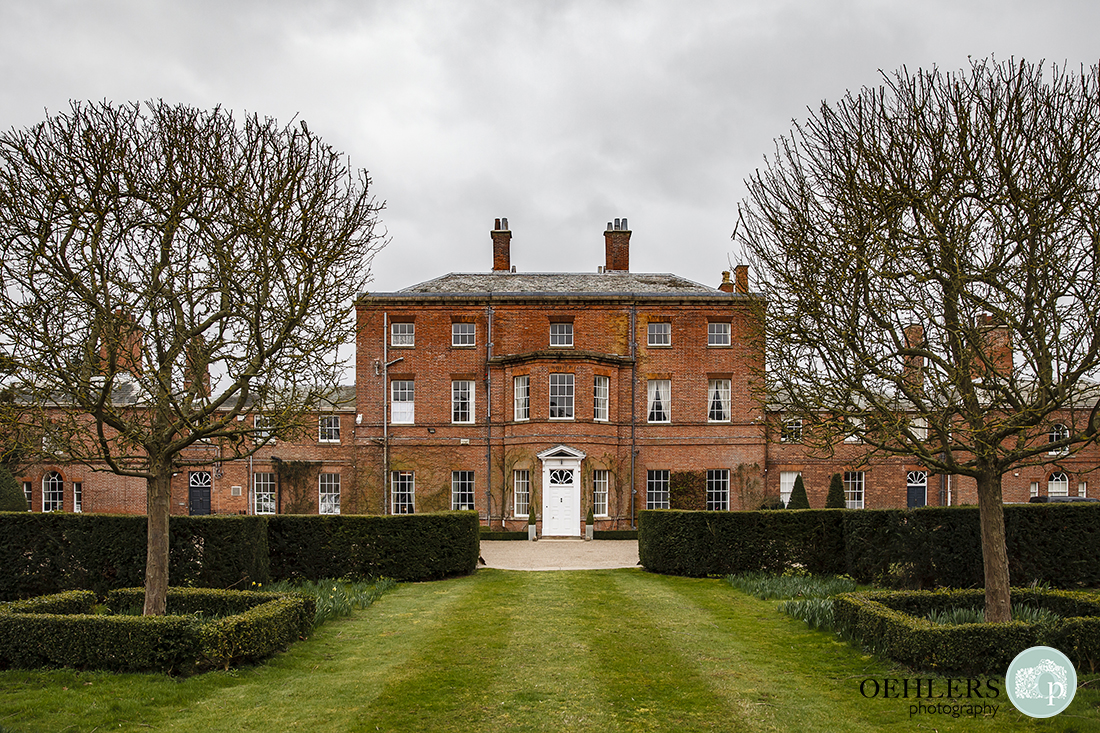 Norwood Park Wedding Photographer – Tamsyn and James
It was a blustery, wet, spring day with hardly any let up with the rain but that didn't deter Tamsyn and James from getting the best out of their day. Norwood Park is a beautiful country home in Southwell, Nottinghamshire, restored to it's original grandeur. It is a unique venue which has a lot to offer where photography is concerned. So even on a wet and windy day there were many opportunities to be had.
The day started with Tamsyn getting ready at their home and with James getting ready at his sister's house. All was calm and very organised. Tamsyn had her seven bridesmaids and her brother getting ready with her. Her brother was giving her away. No pressure!
Tamsyn's sister altered/made her dress as she was let down with her original dress only a few months before the wedding which must have been quite stressful. I think she did a brilliant job as it looked smashing on Tamsyn.
The wedding was a lovely affair. Pretty emotional, very heartfelt and funny on occasions especially when James said the wrong words during his vows!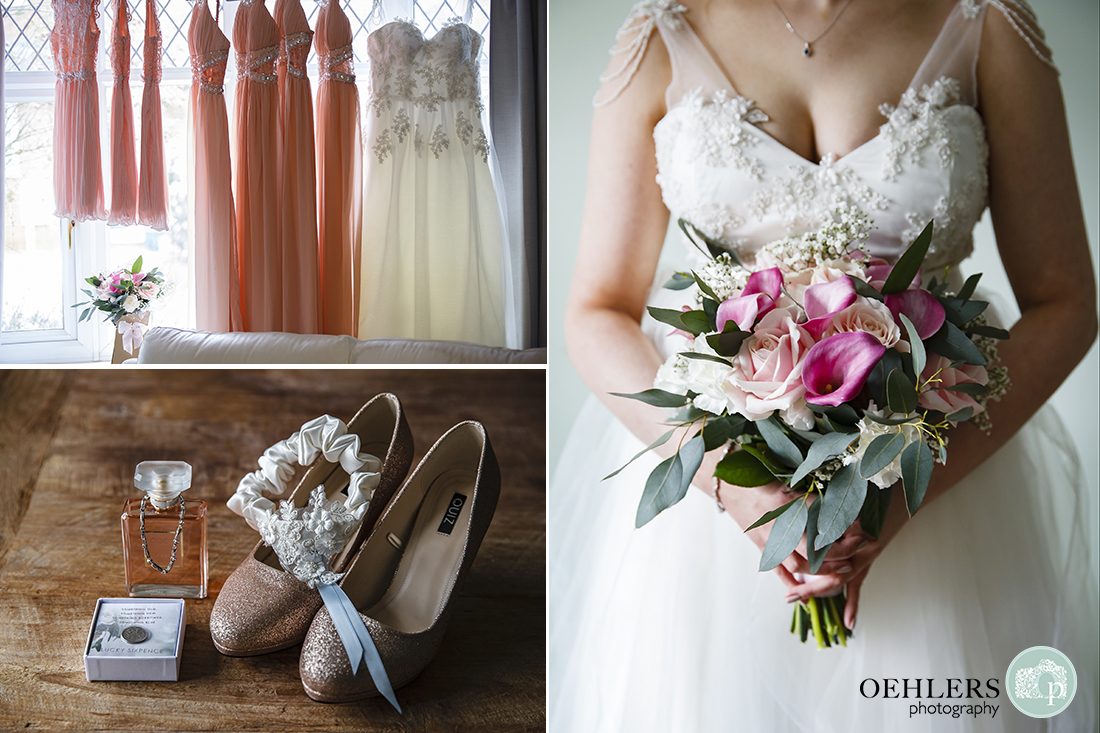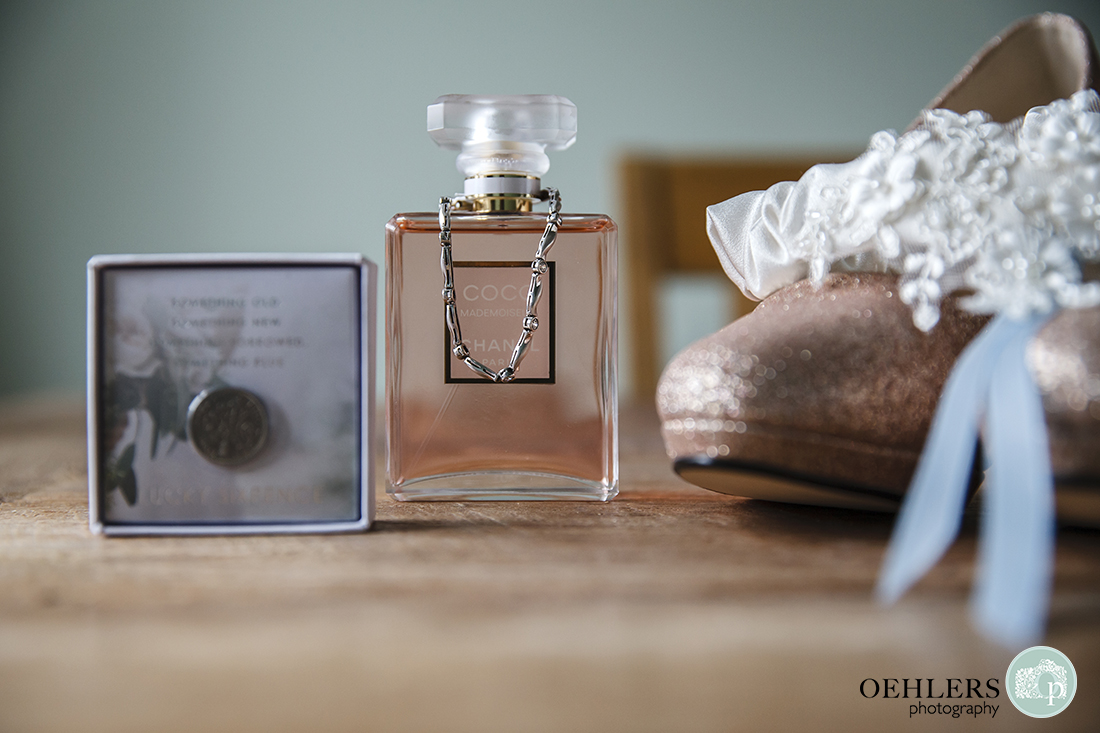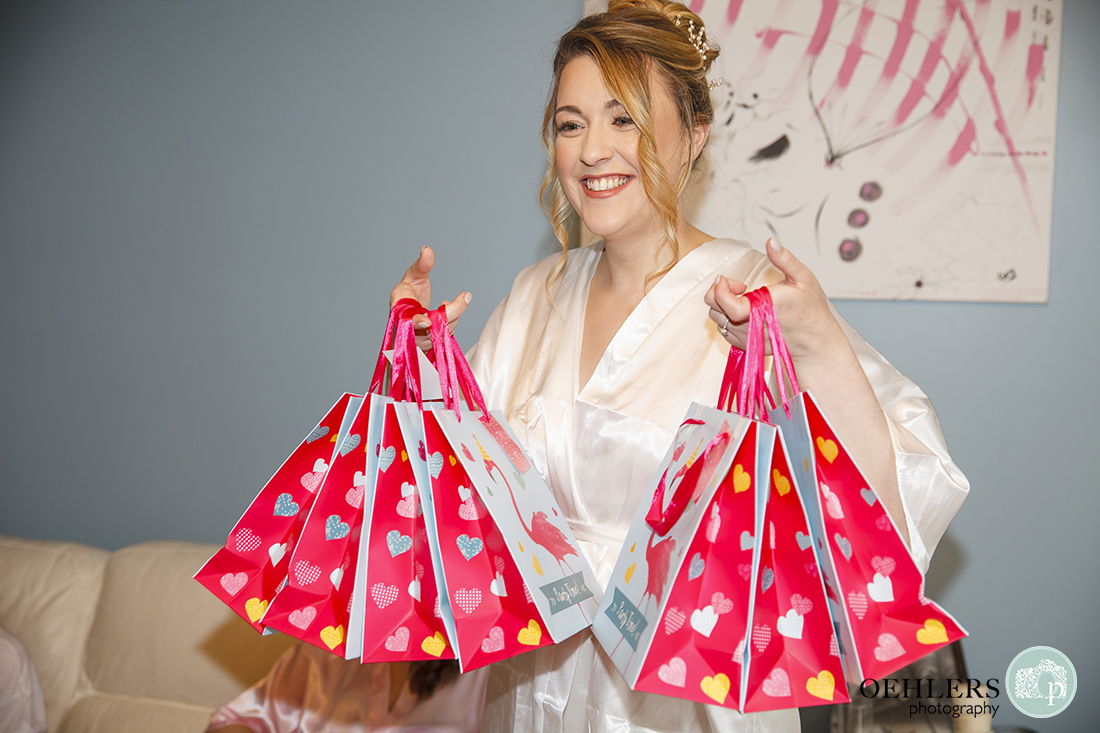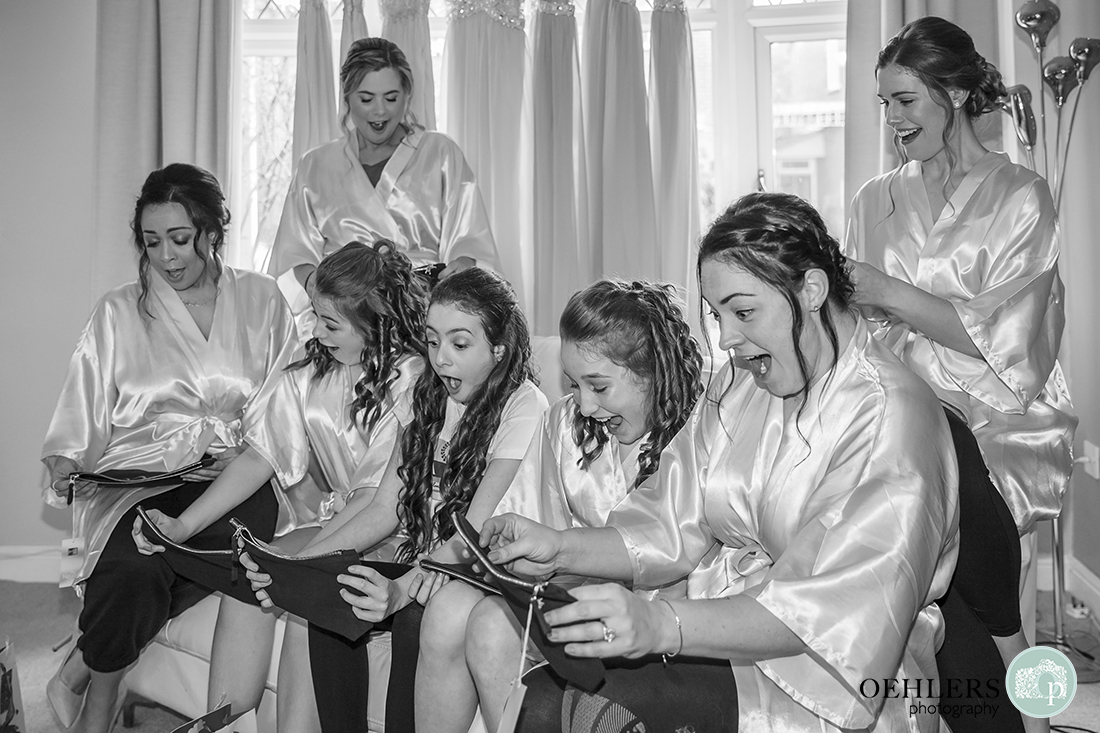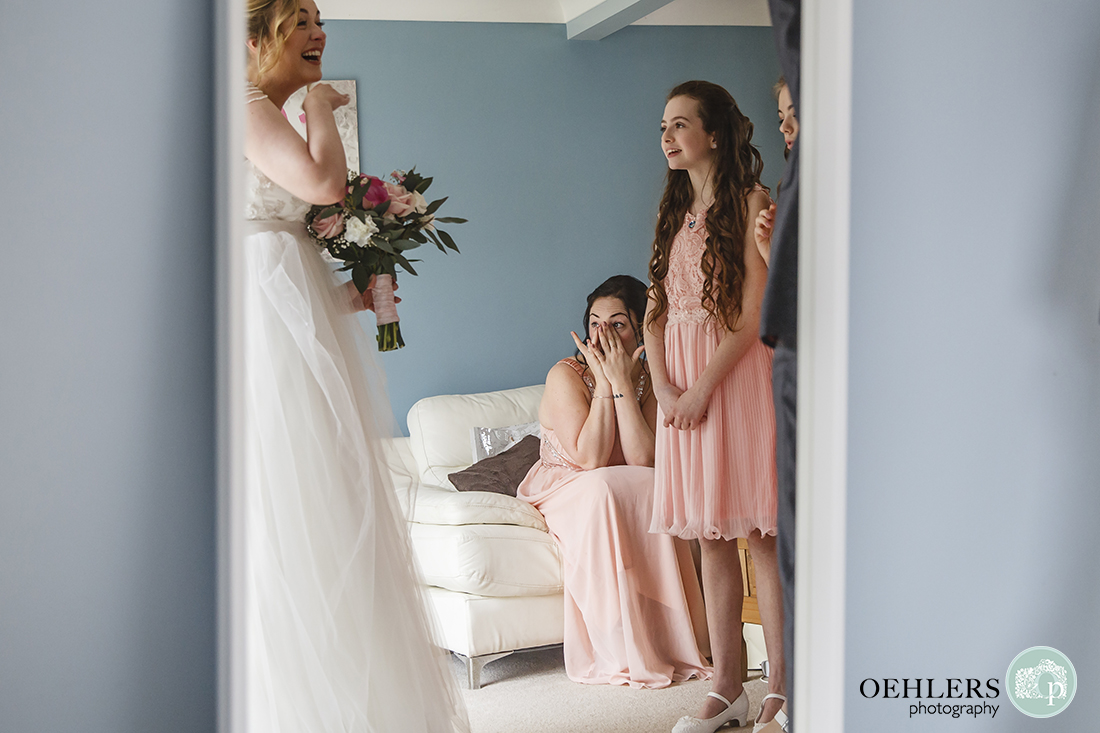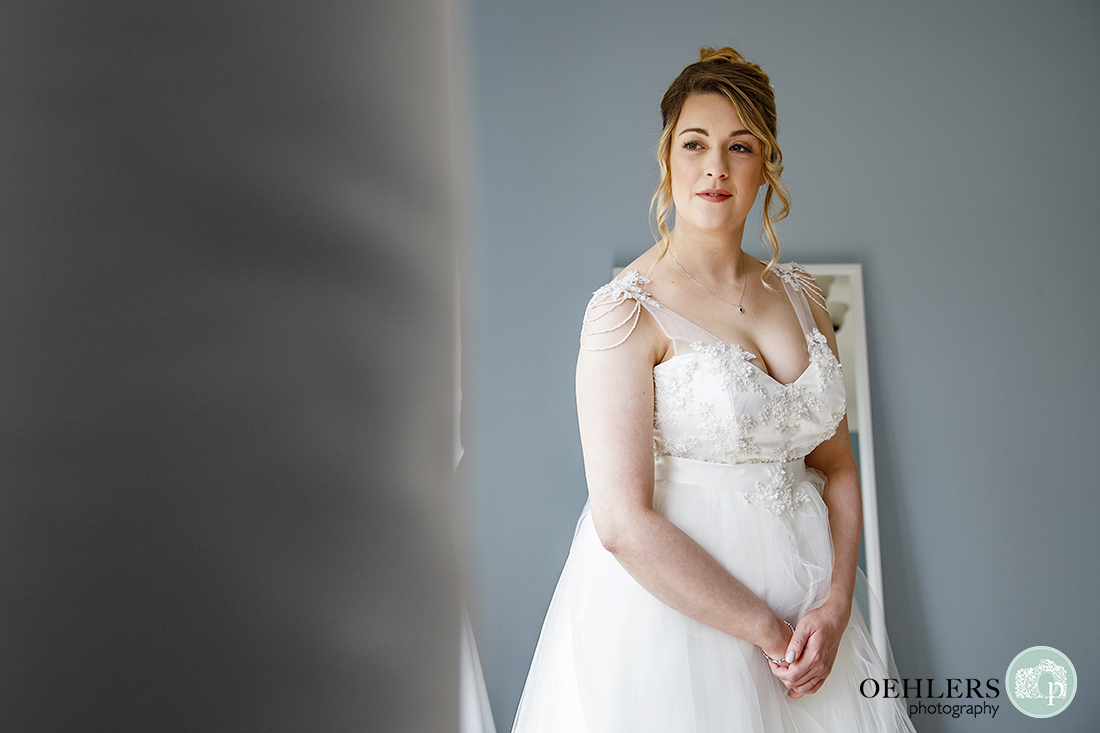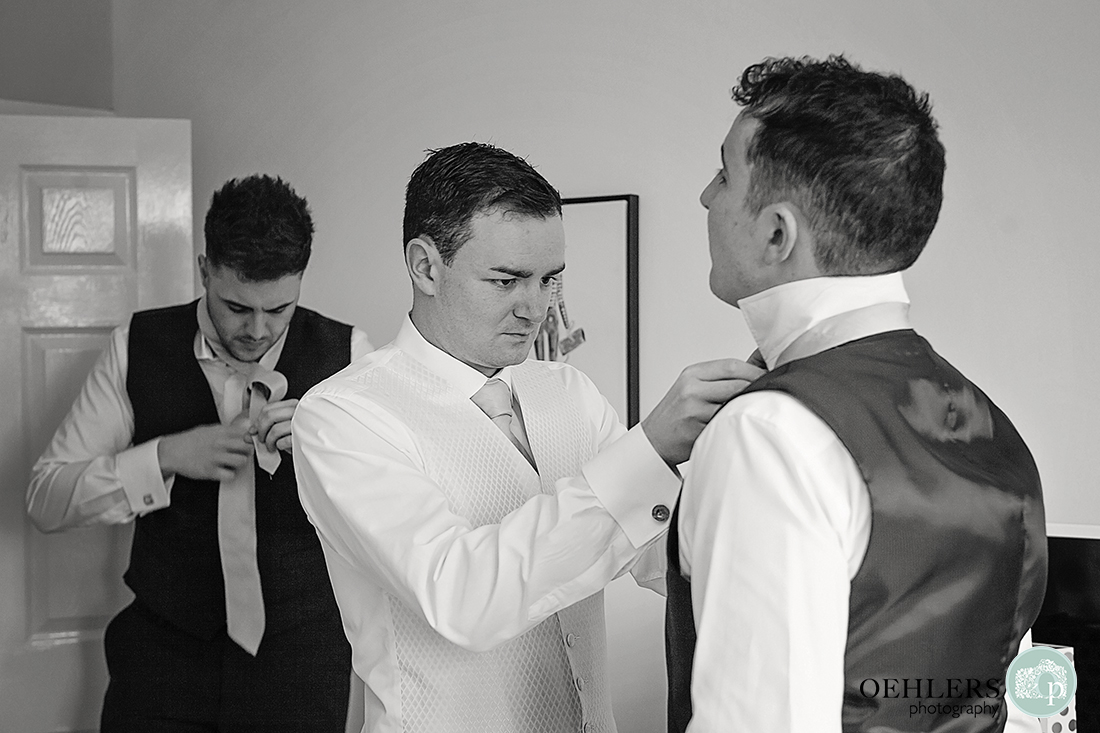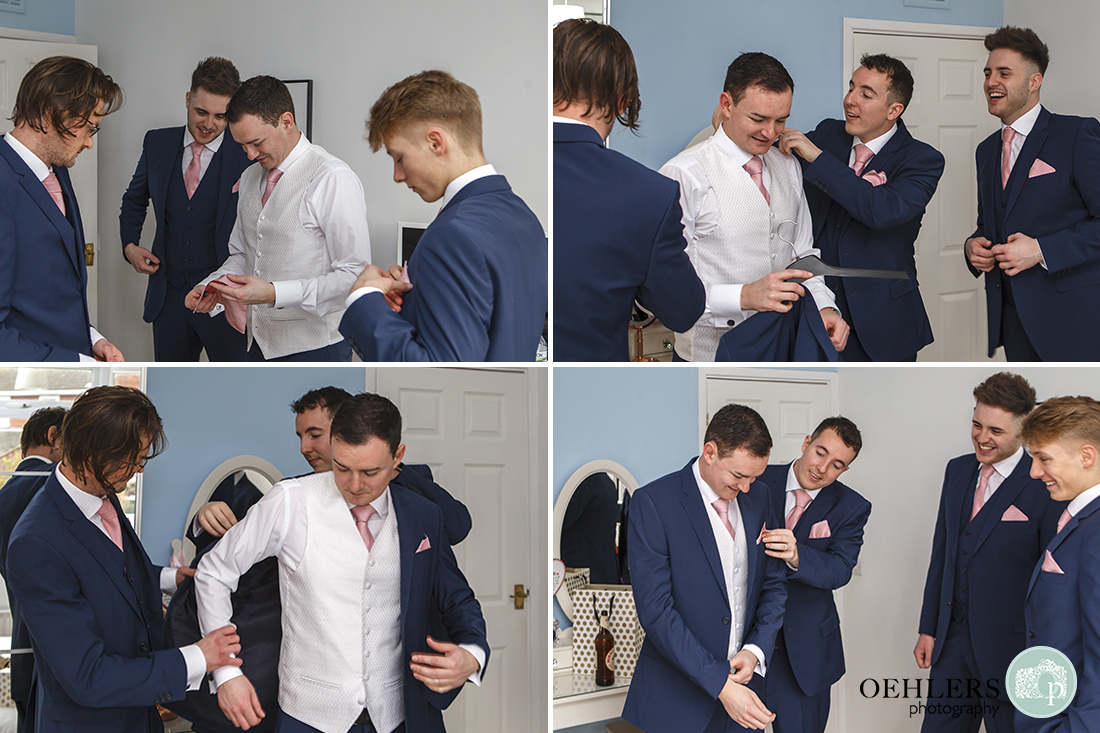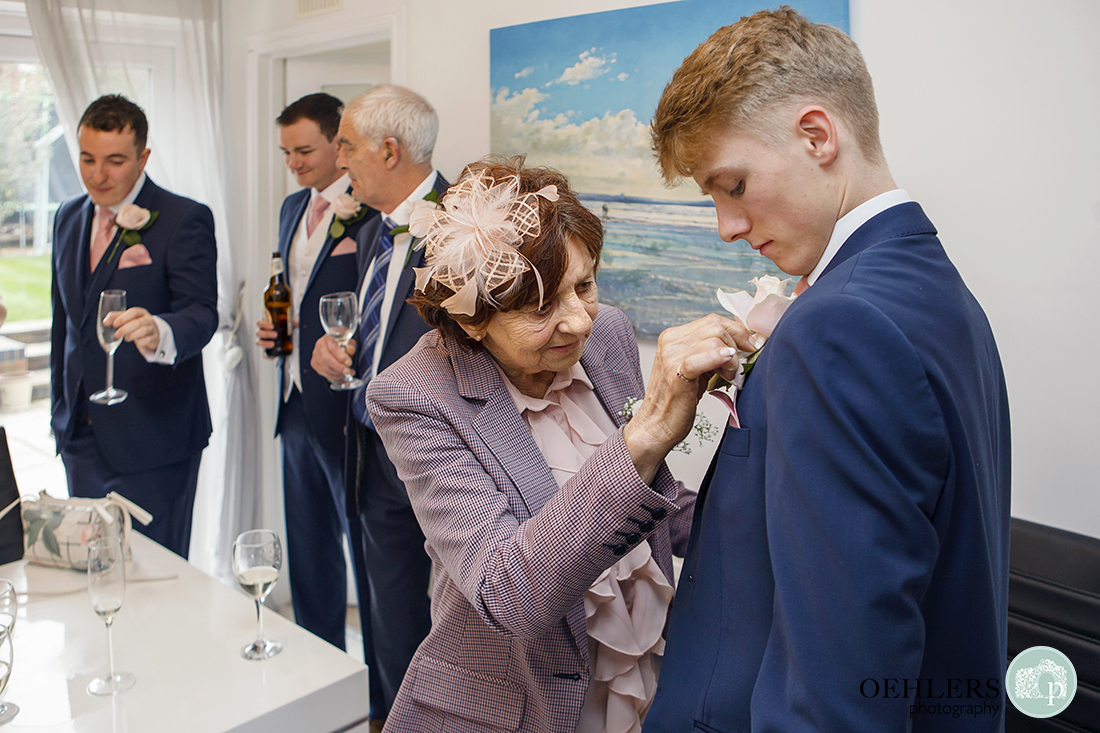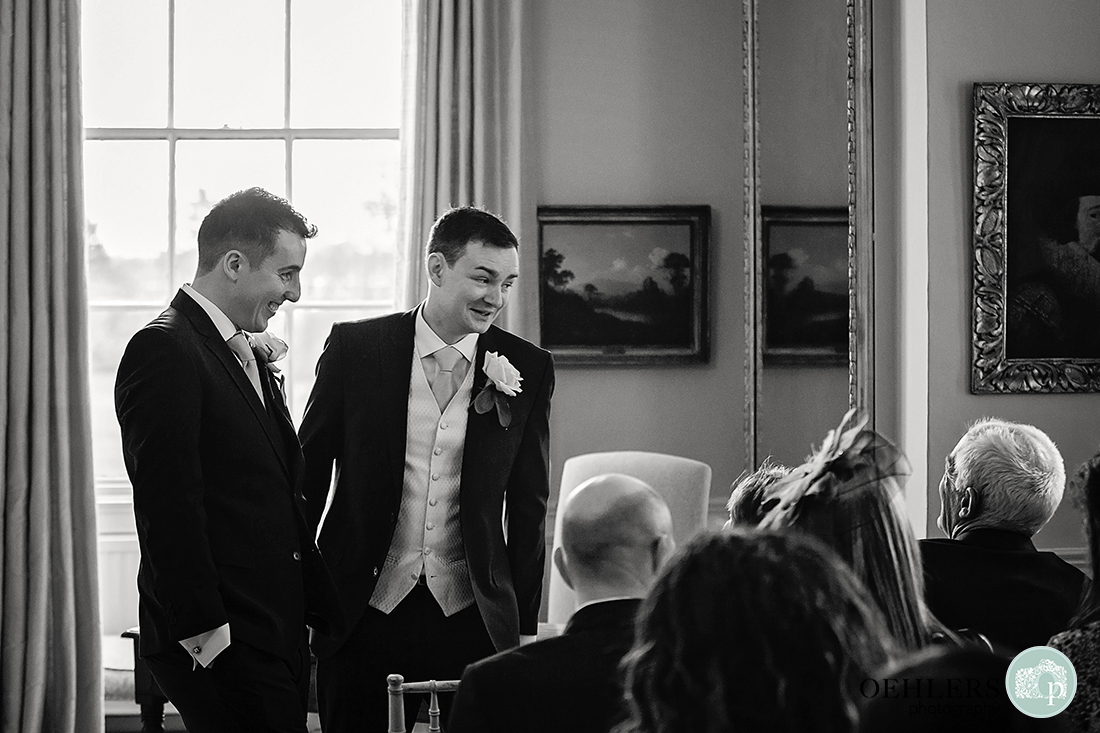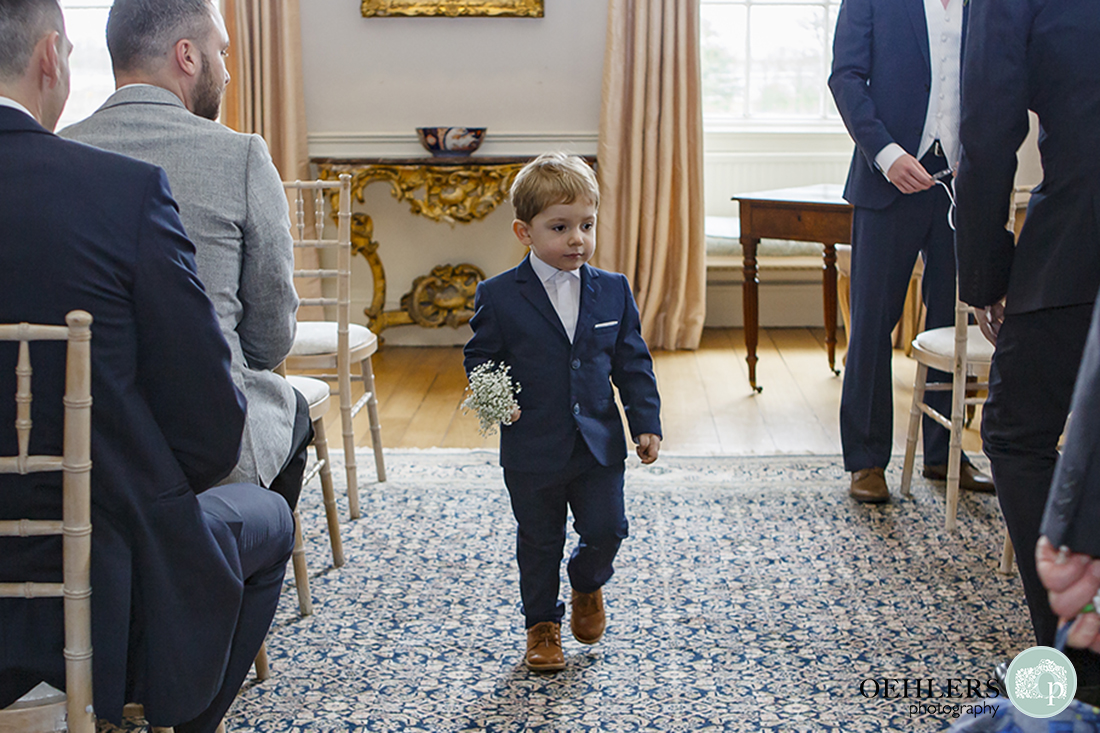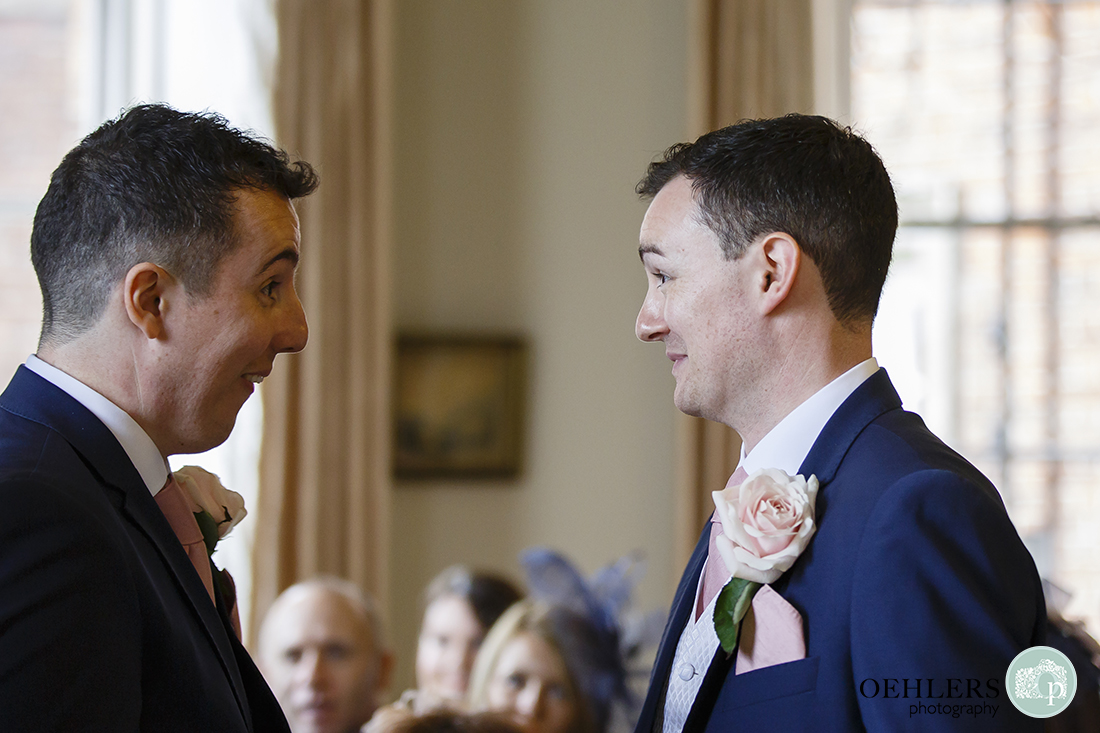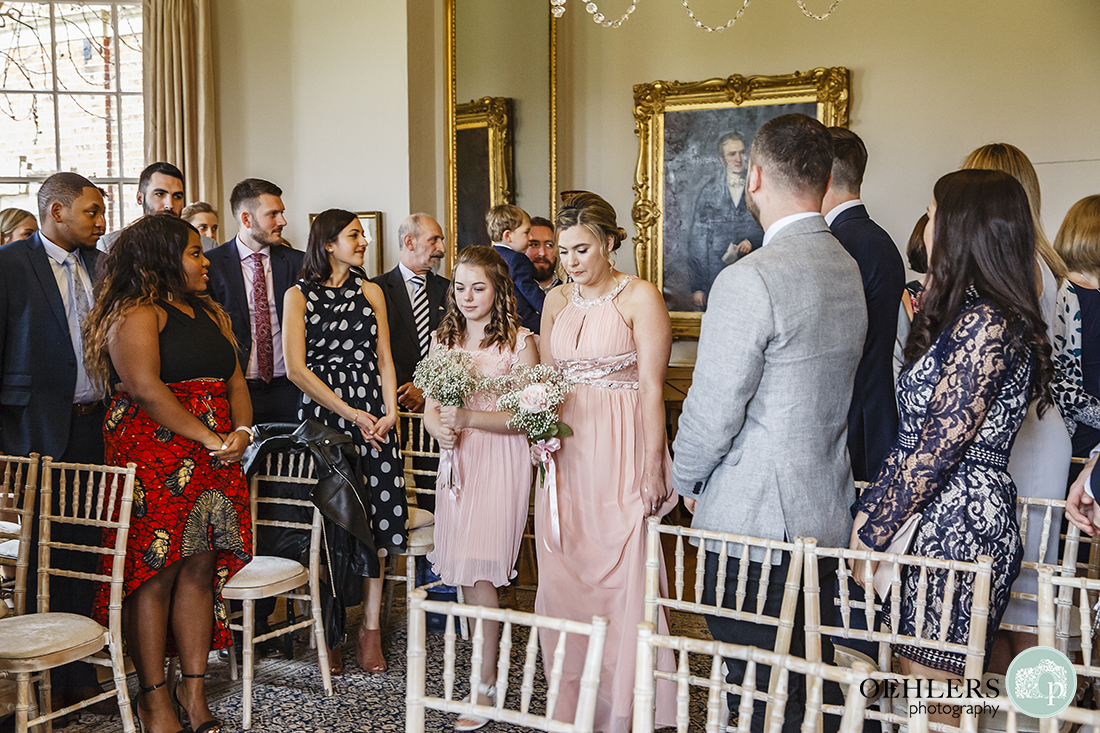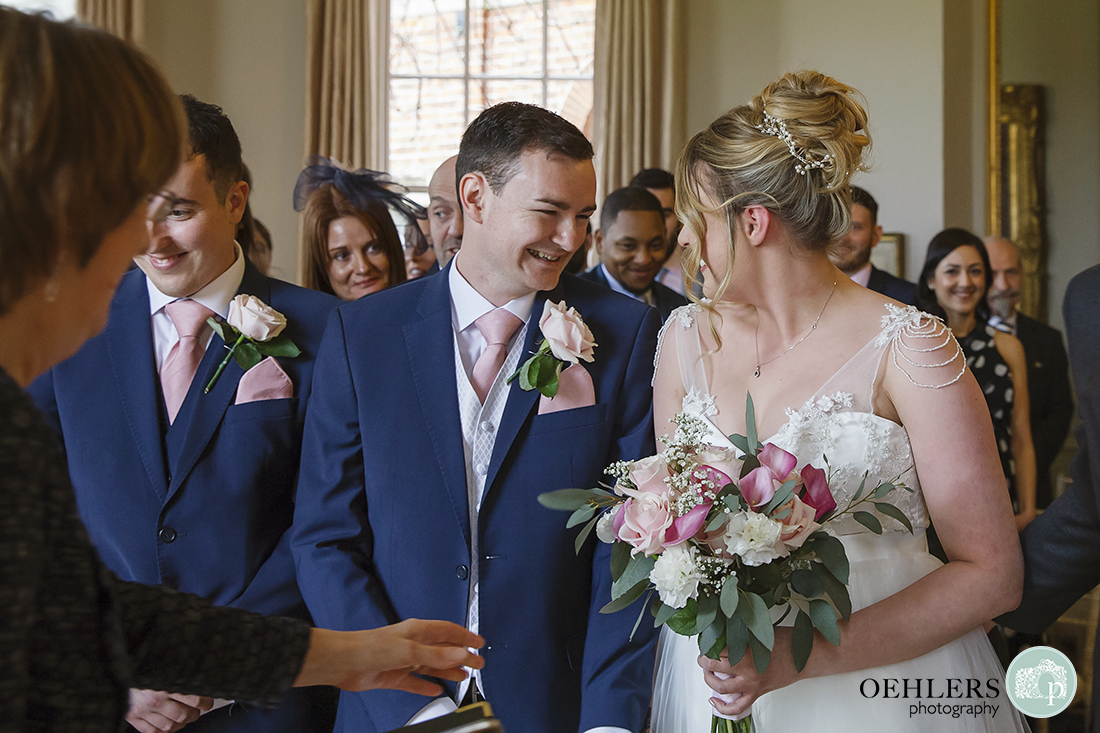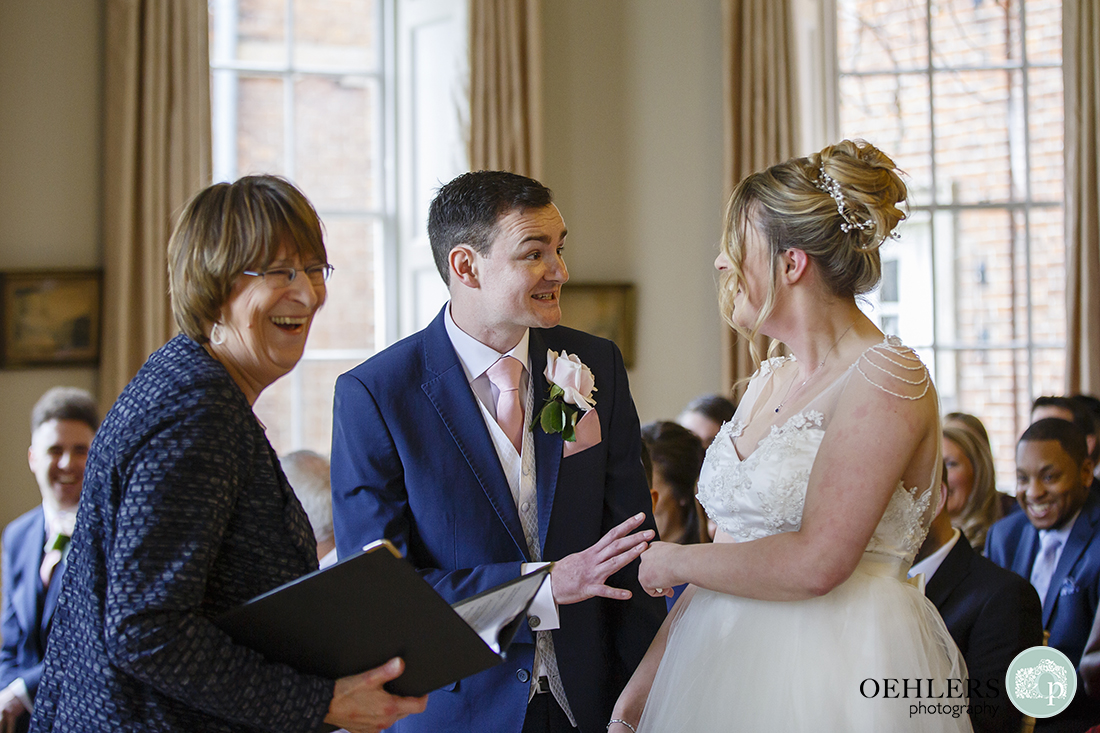 This is when James discovered that he had said the wrong thing during his vows.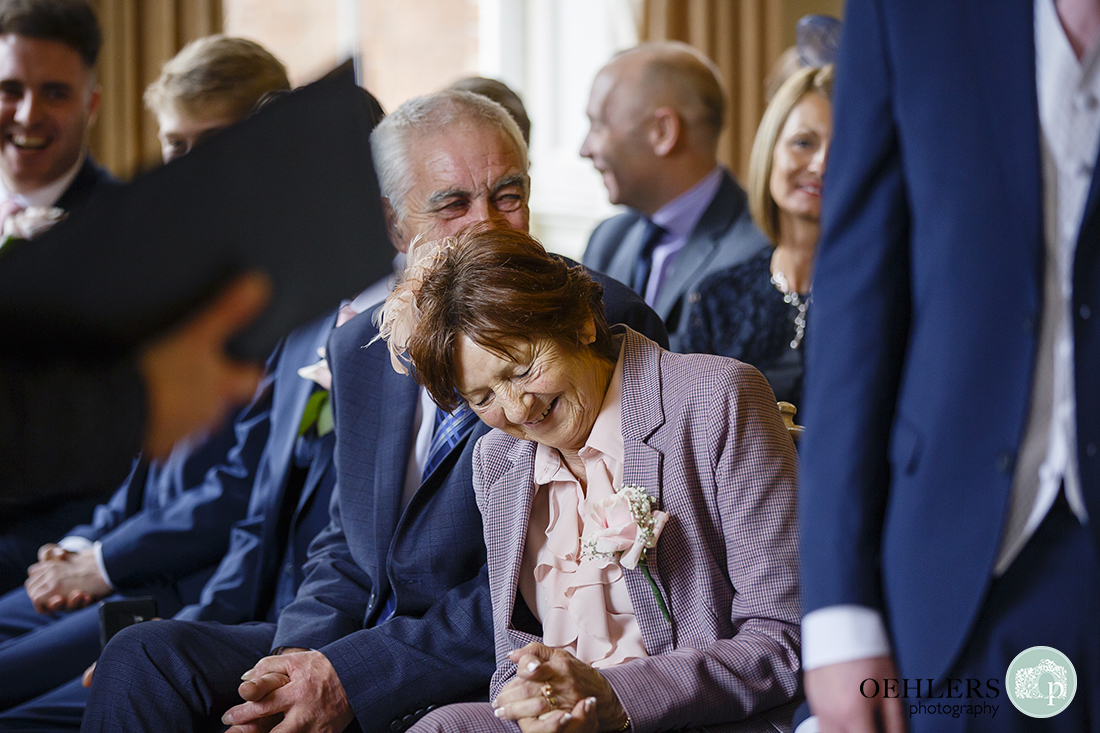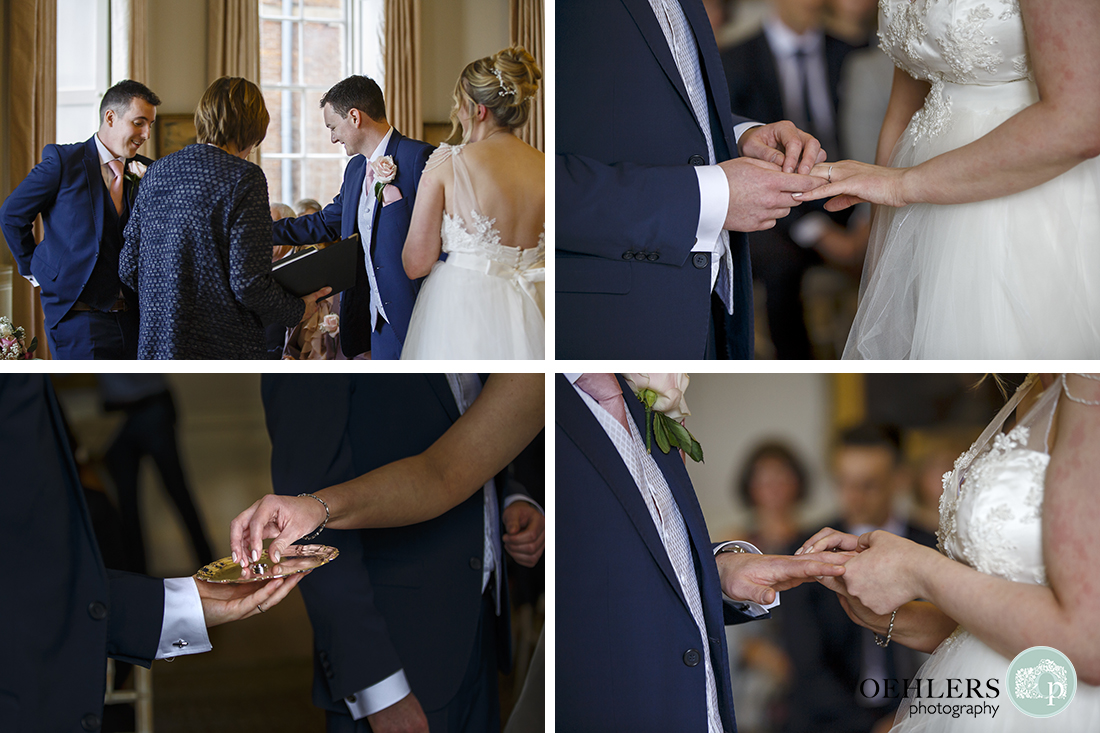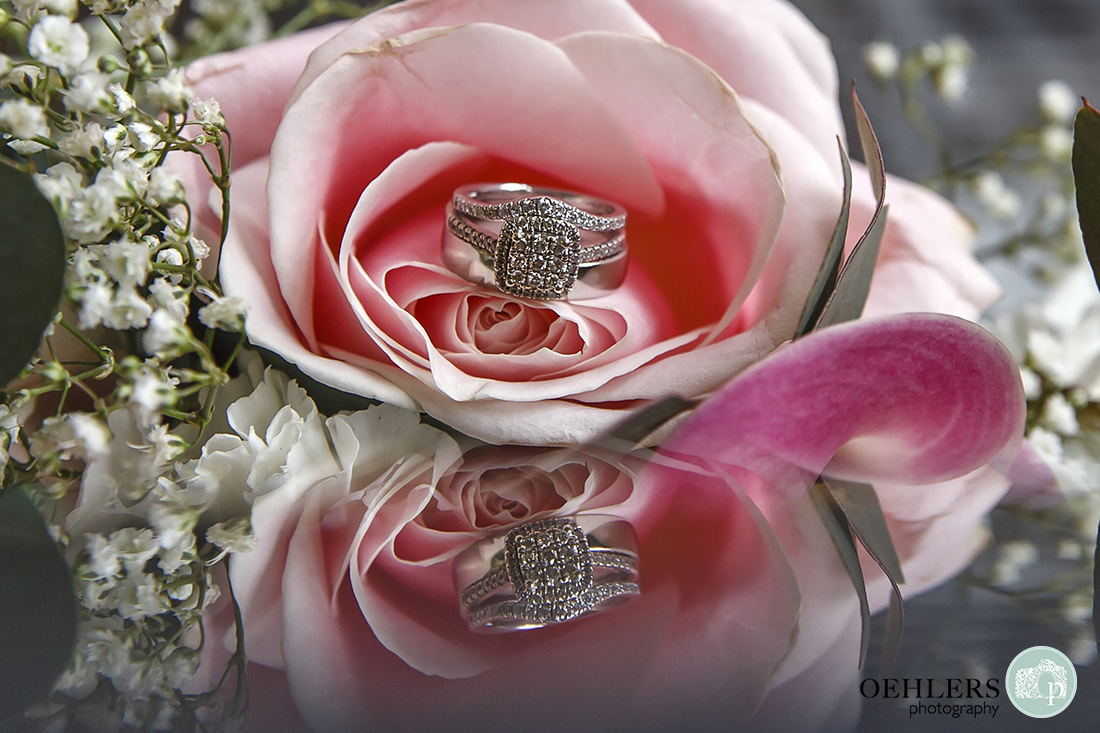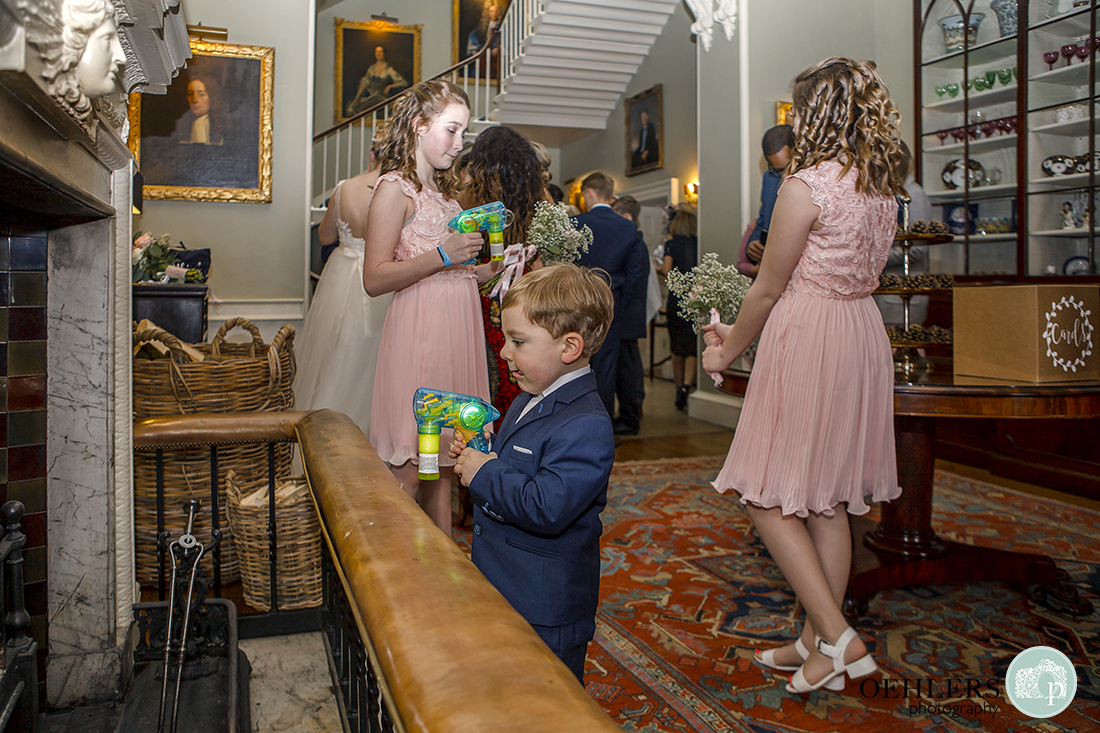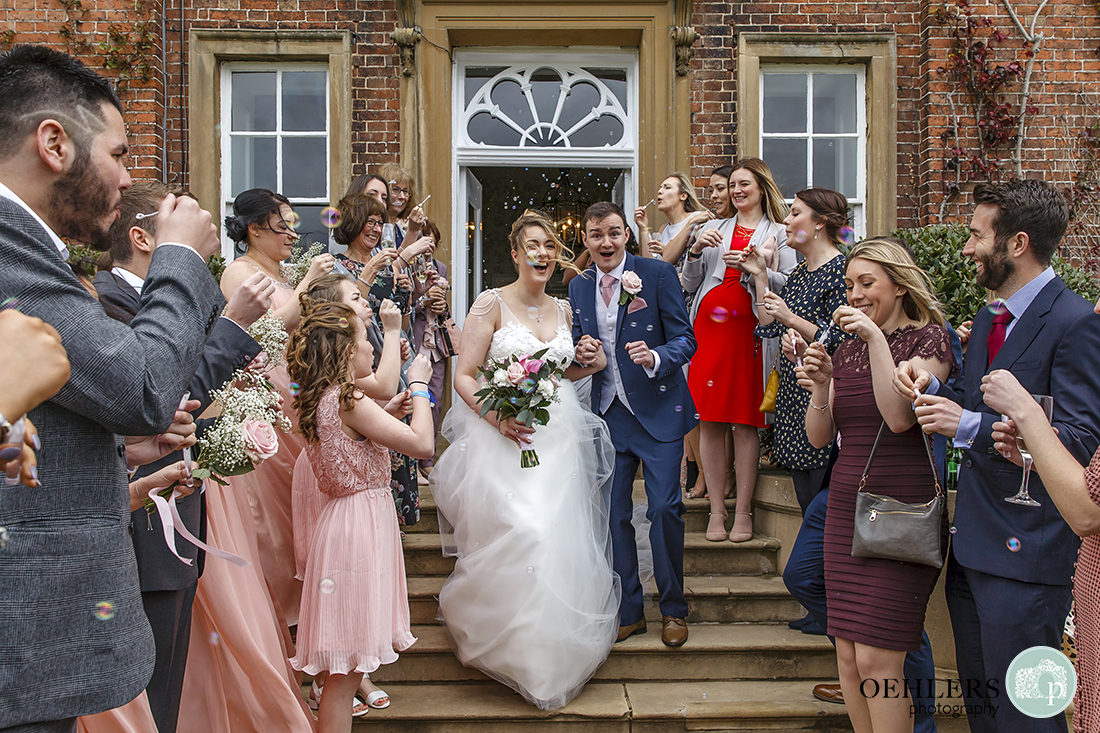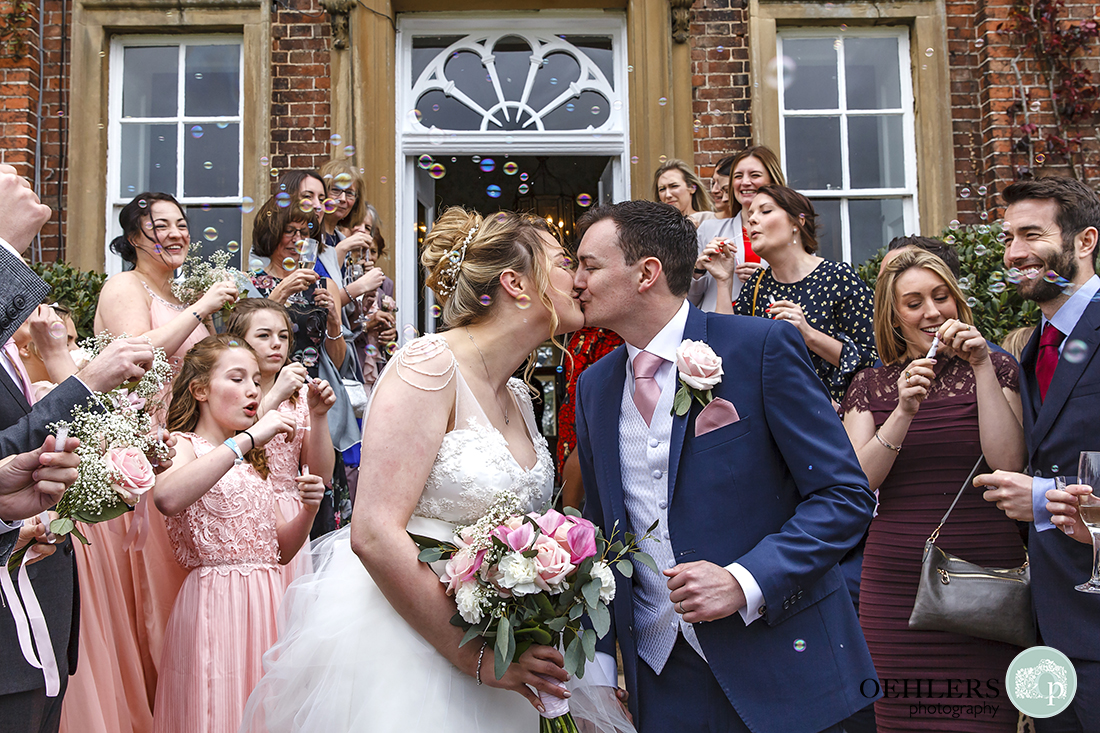 We did the big group shot outside but decided that it was too windy to let the guests stand around waiting for their turn in the small group shots so we took them indoors which seemed to be the sensible thing to do.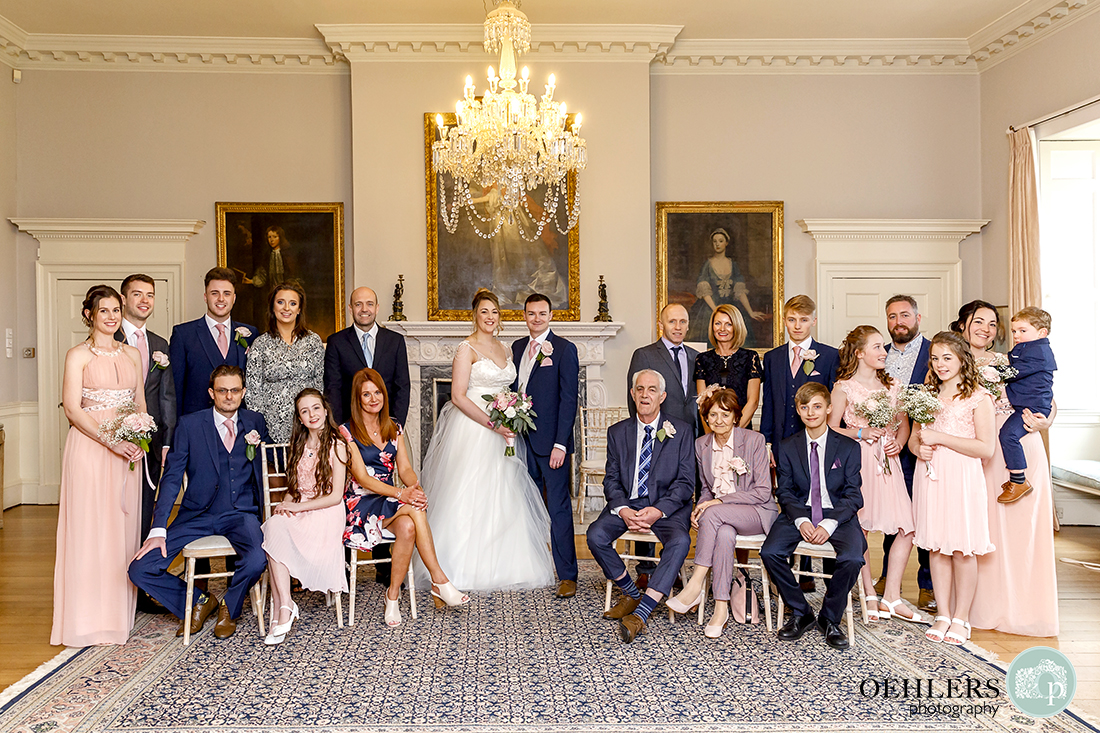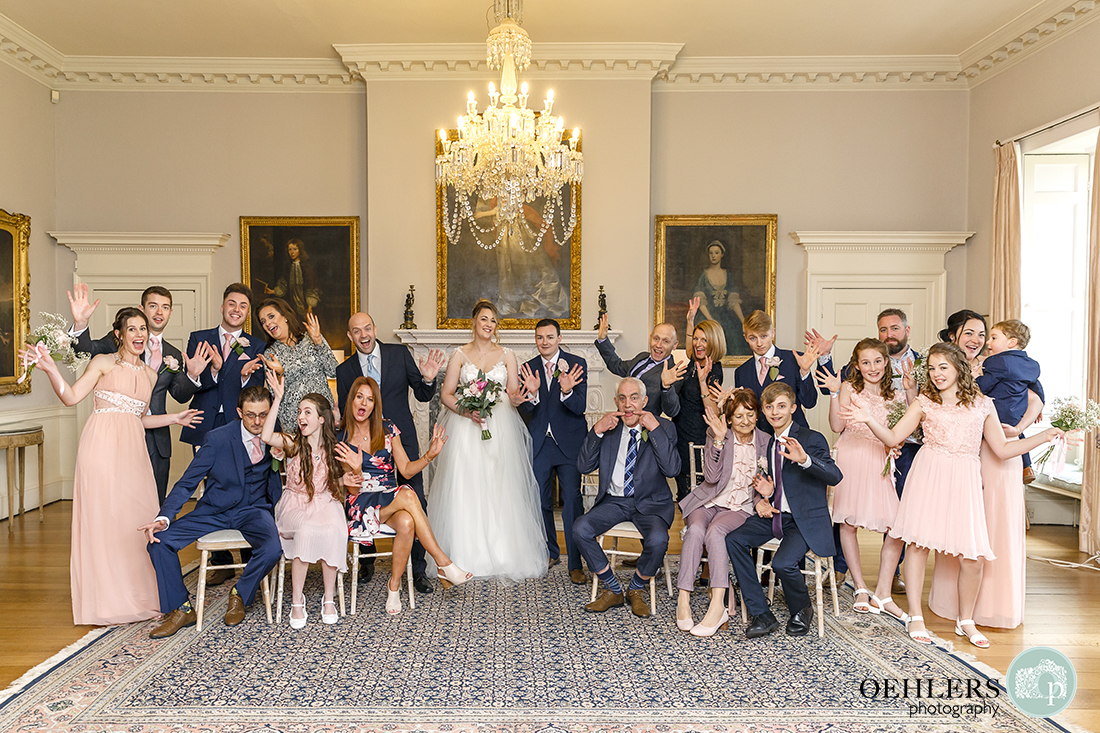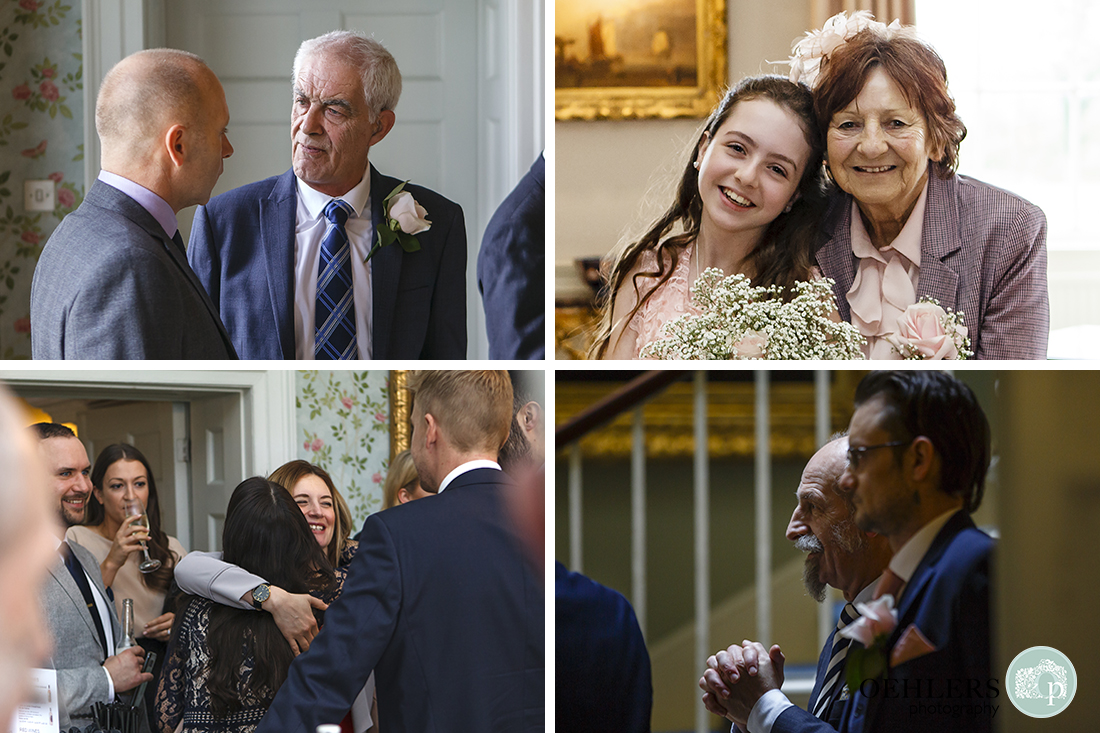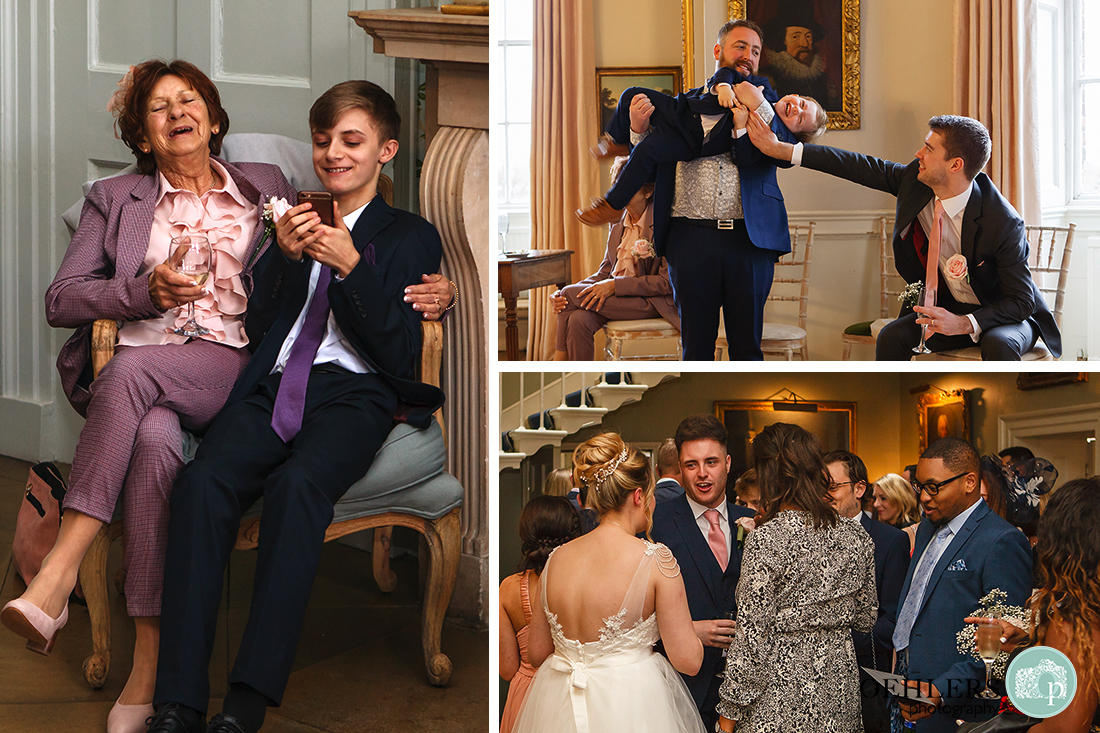 Tamsyn and James were determined to get some shots outside especially the one by the lake which gives a fabulous view of Norwood.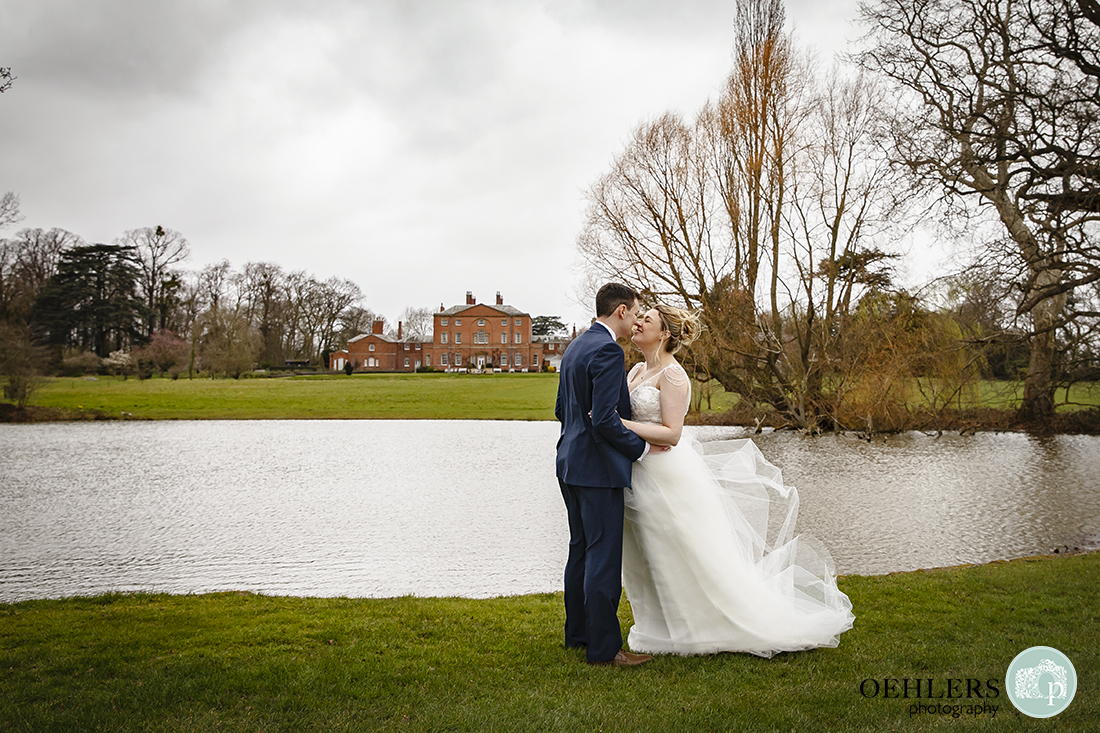 At Norwood there are many locations for indoor shots too which we took full advantage of.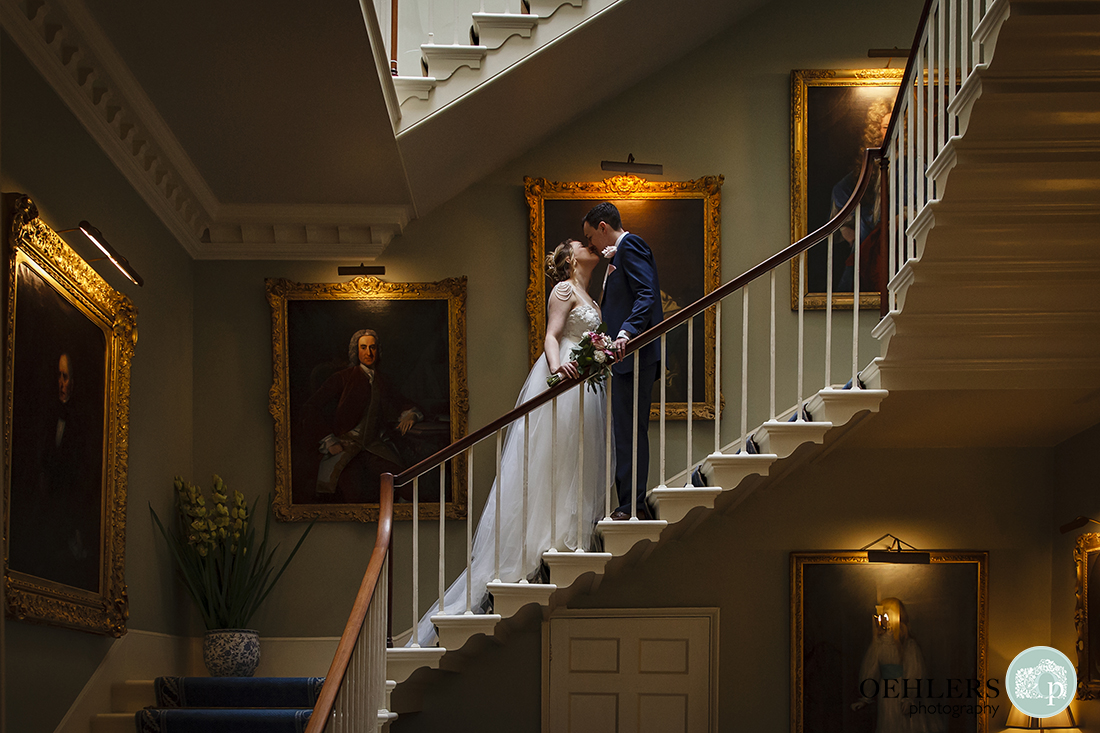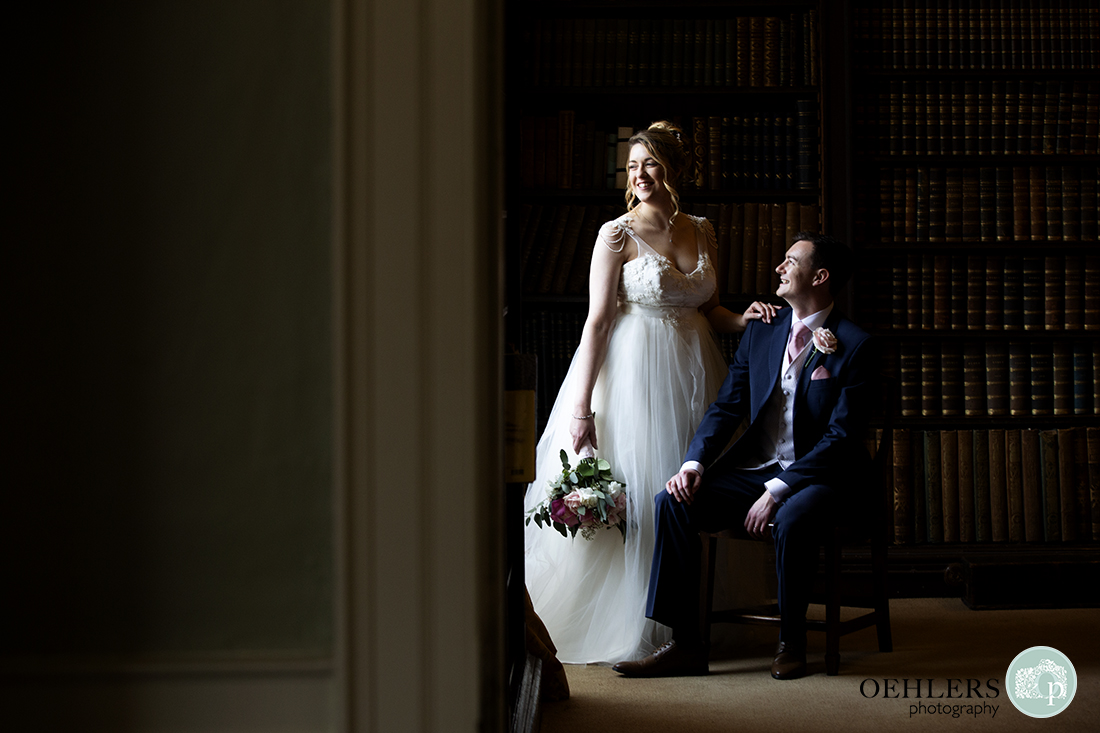 With all the couple shots done we made our way down to the Gallery for the reception and wedding breakfast and speeches.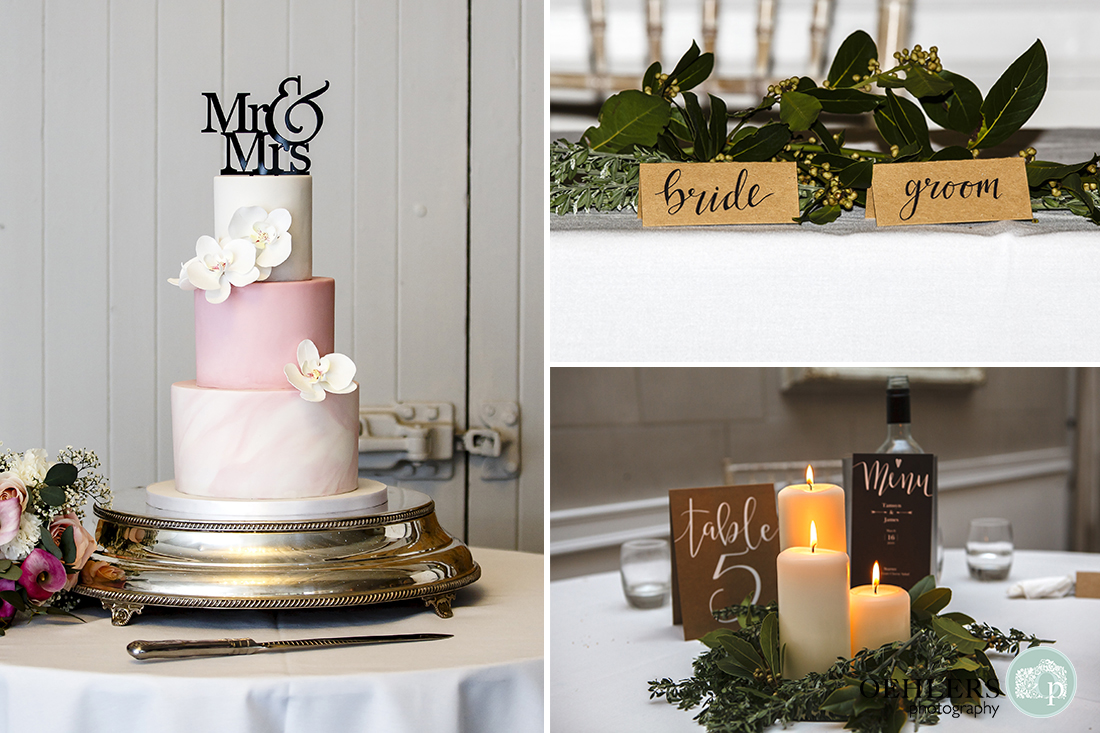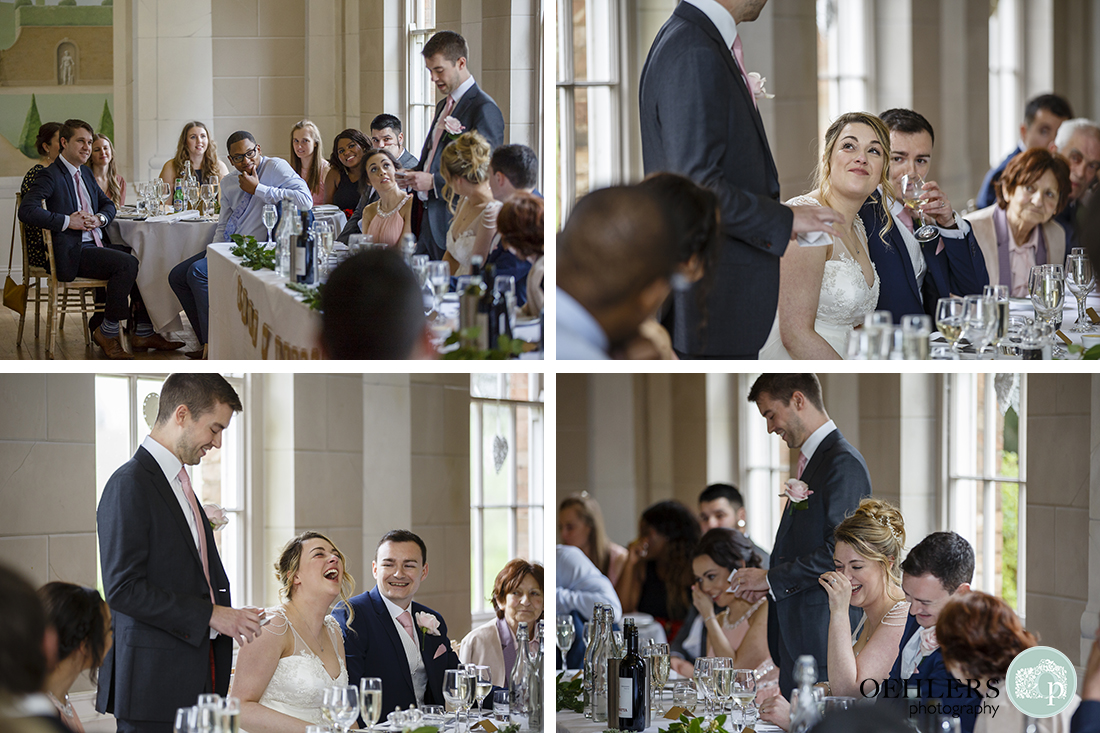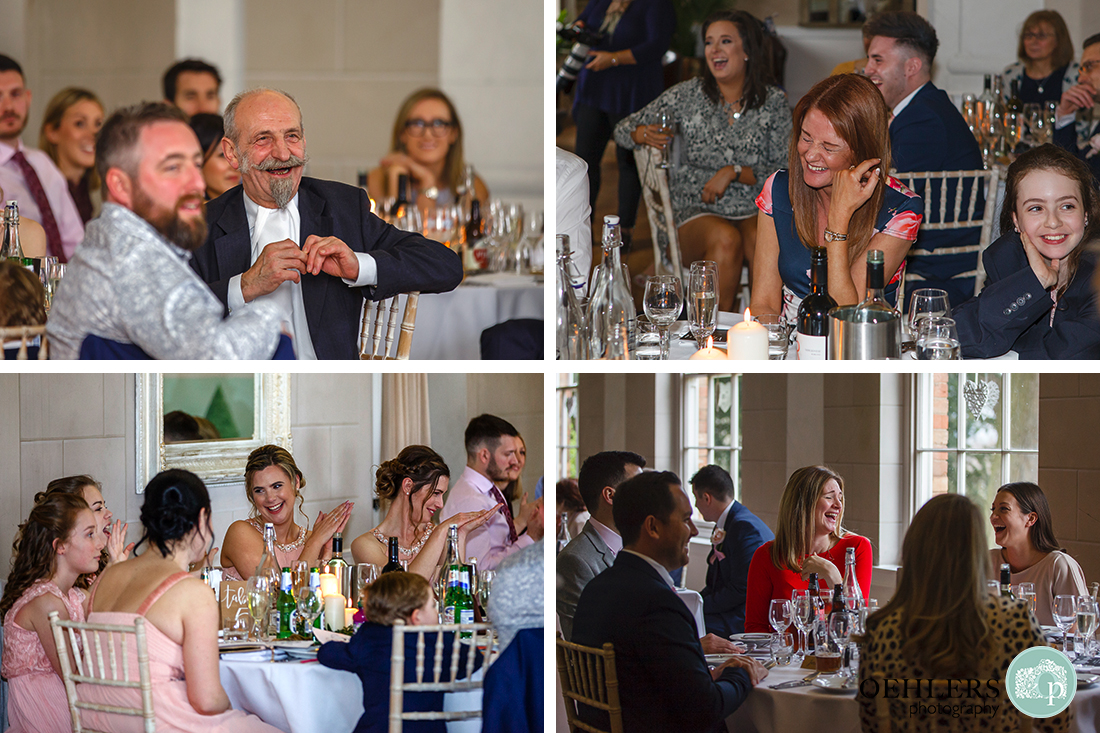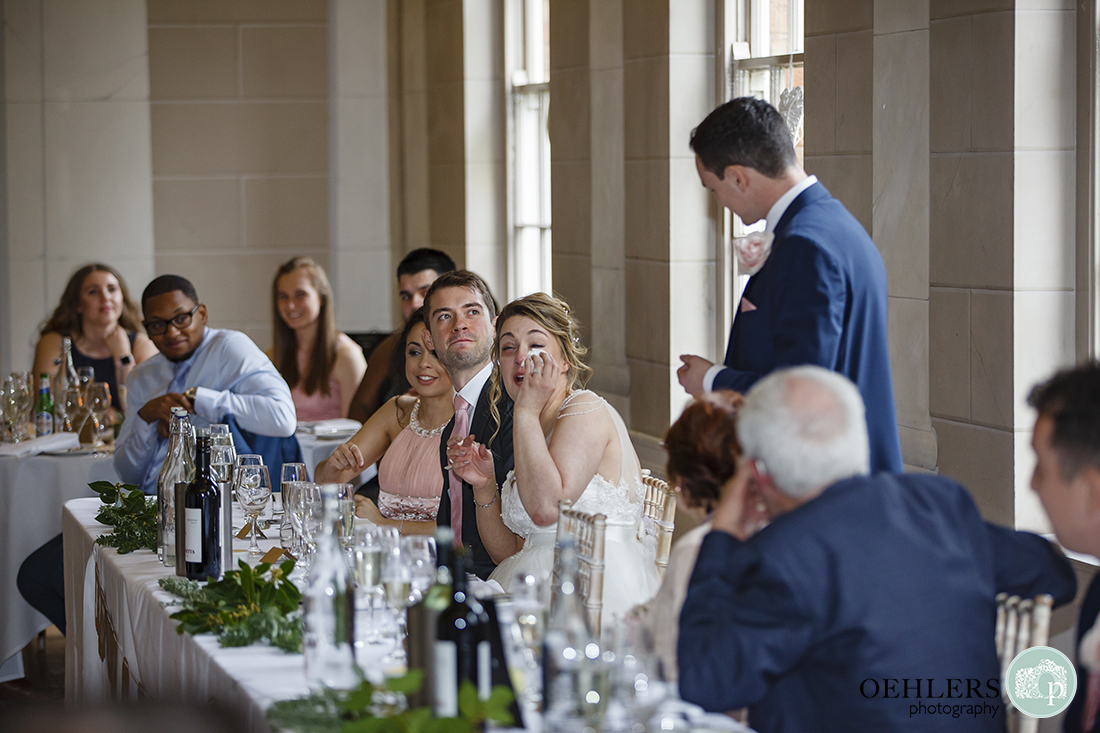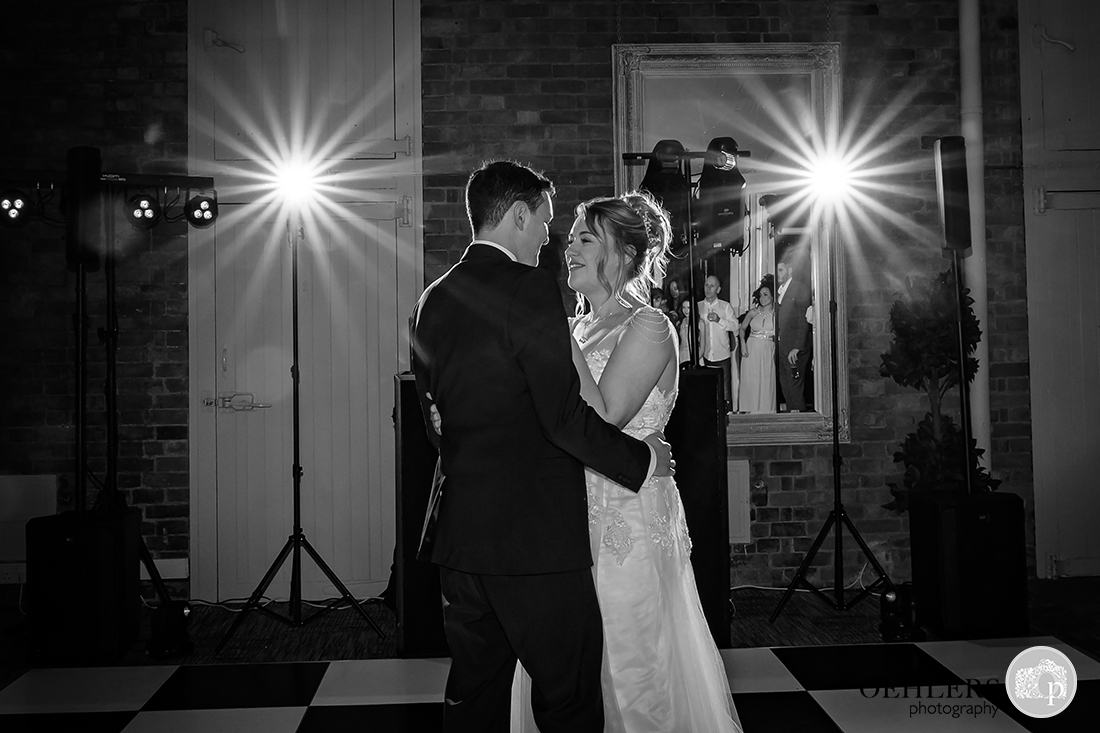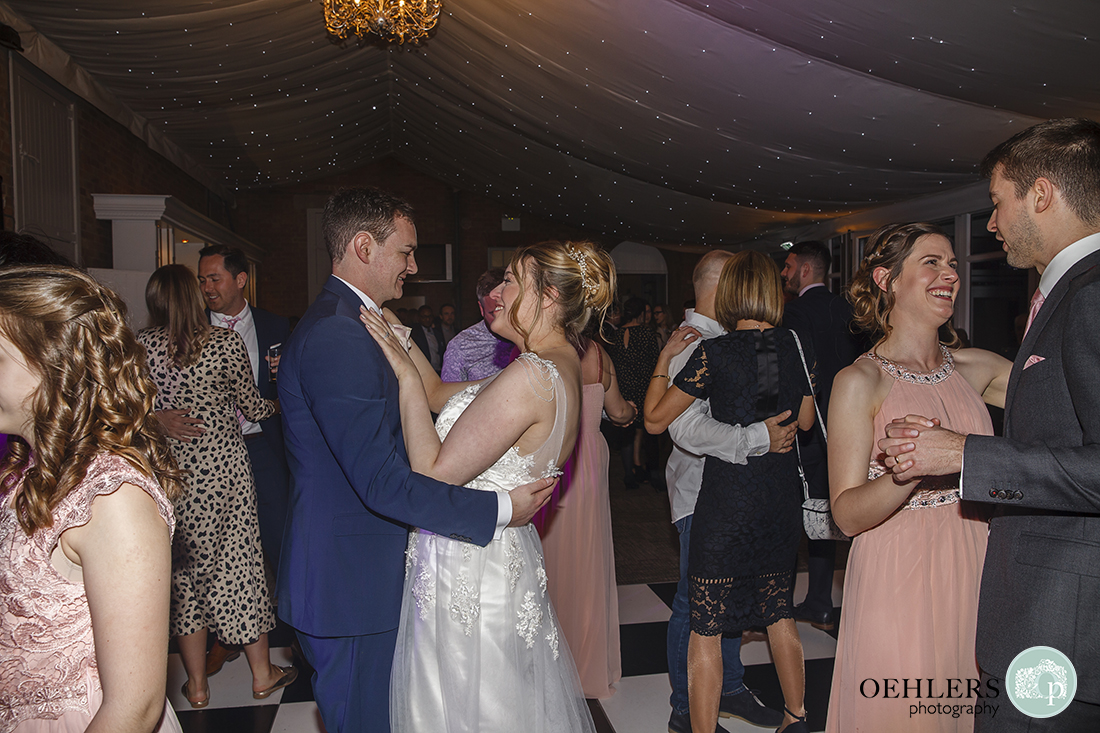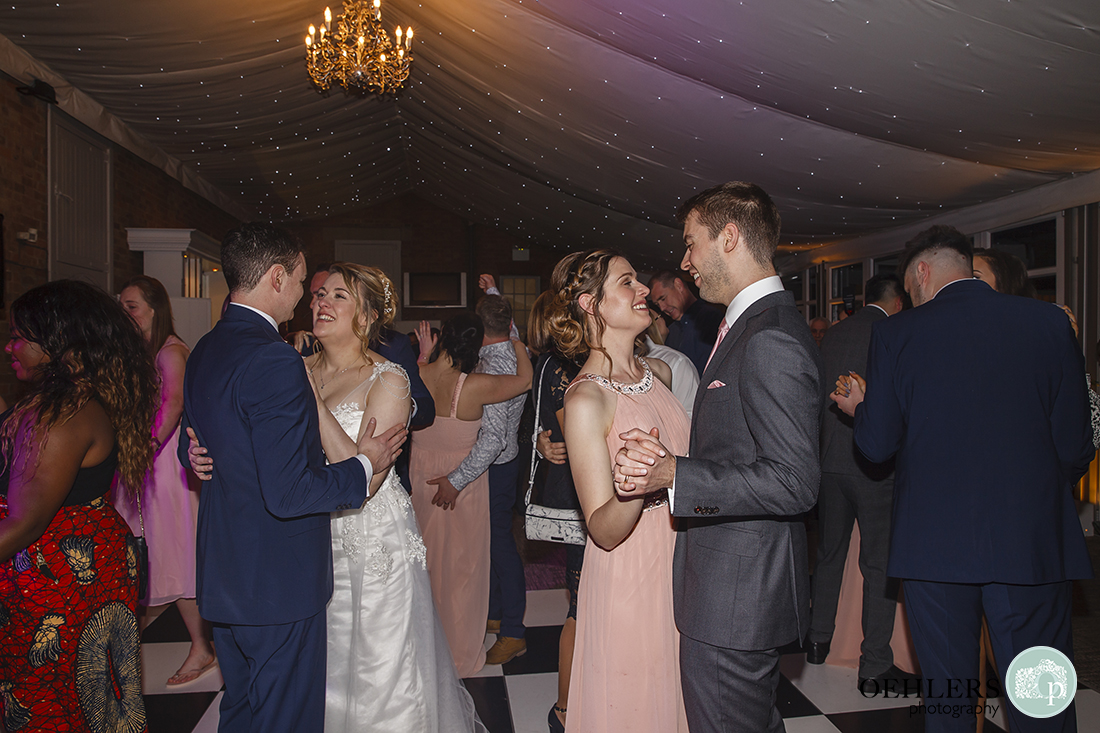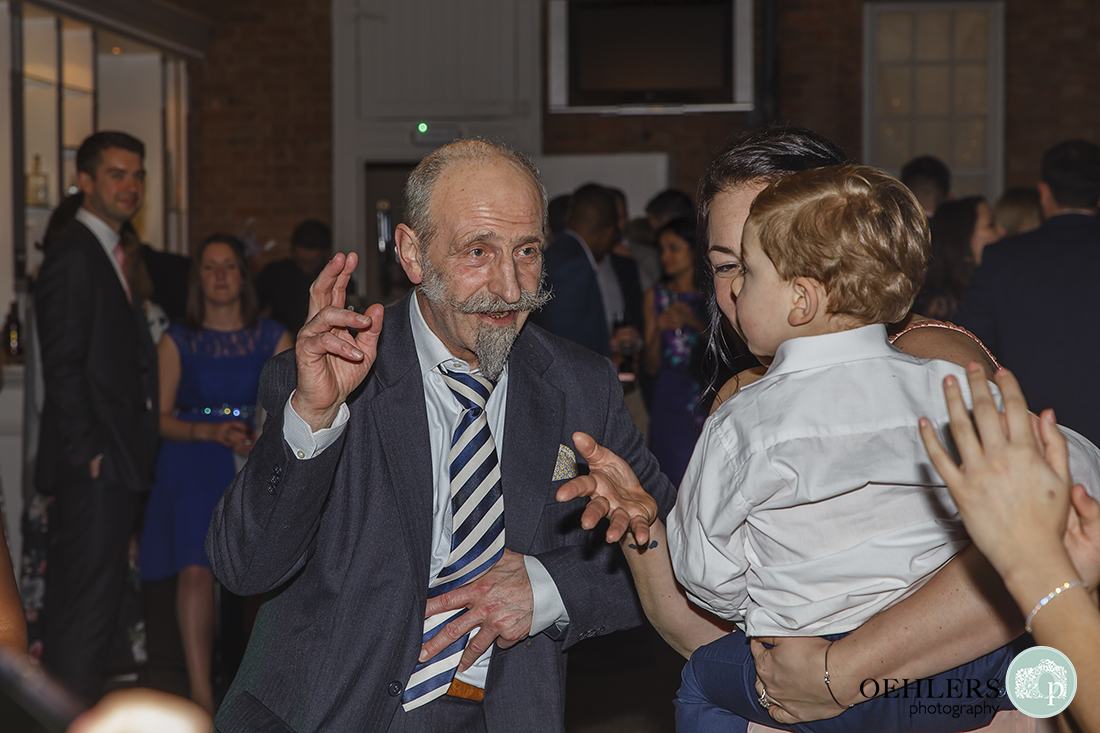 The rain continued into the evening. Tamsyn was adamant to get this shot done as I had told her that if it rained we could get a fabulous image with the specular of the raindrops lit up by the flash behind them. So here it is.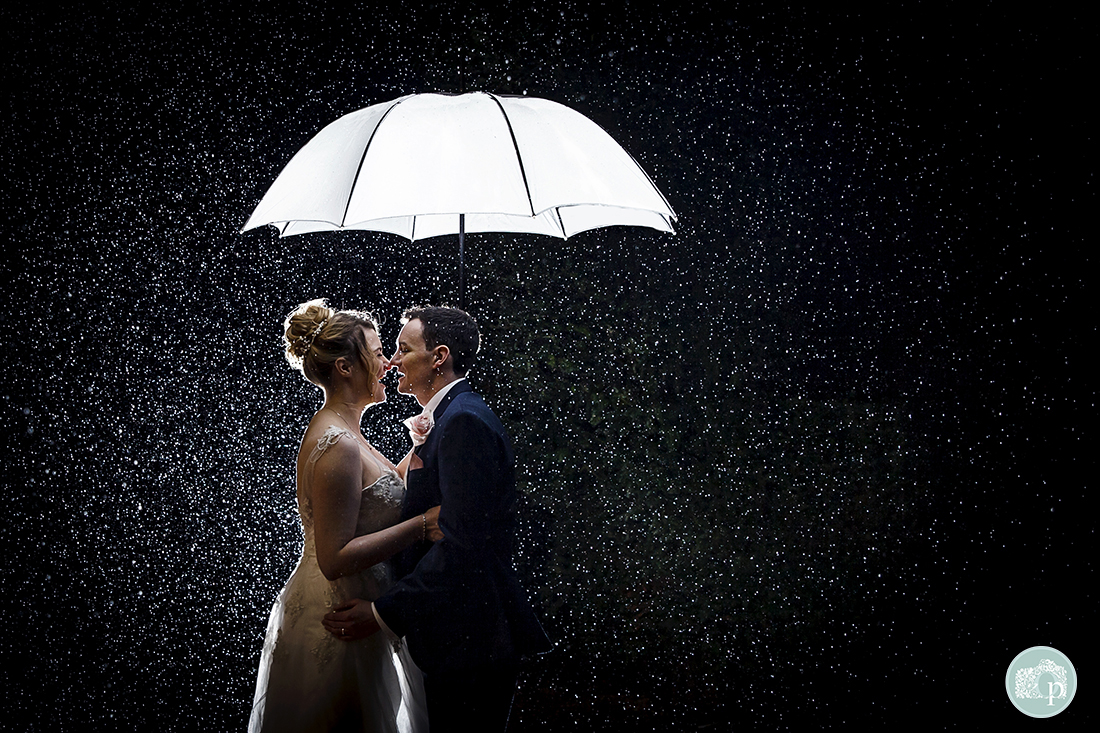 If you would like Oehlers Photography to be part of your wedding day contact Cathy via this link or call 07817657041.
Related Posts