Shottle Hall Wedding Photographers – Sophie and Jed
It was good to be photographing weddings at Shottle Hall again. We have been wedding photographers at Shottle Hall for over ten years. We never get tired of working there. This time it was a different experience with Covid. Masks at the ready, social distancing, hand sanitisers, washing hands frequently – a very surreal time for all of us.
Luckily the weather was kind to us. It was cloudy with specs of blue sky and warm which allowed Sophie and Jed to have their wedding ceremony outside in the fresh air so nobody had to wear masks.
Shottle Hall has two wonderful outdoor spaces which have beautiful panaromic views across the Amber Valley in Derbyshire. This time we were up by the marquee where they have an outside gazebo ceremony space overlooking fields and undulating scenery. It was a perfect area for Sophie and Jed to have their wedding ceremony.
Sophie and her bridesmaids got ready in the Hall at Shottle. We didn't do the preparation shots as that would have meant too many people would be in the room. Instead Cathy managed a few shots as she came down the stairs with her bridesmaids.
The Big Reveal.
The Big Reveal of the bride to her dad normally would take place indoors but because of Covid we set it up outside. Dad was in Sophie's 'bubble' which enabled him to get close to her.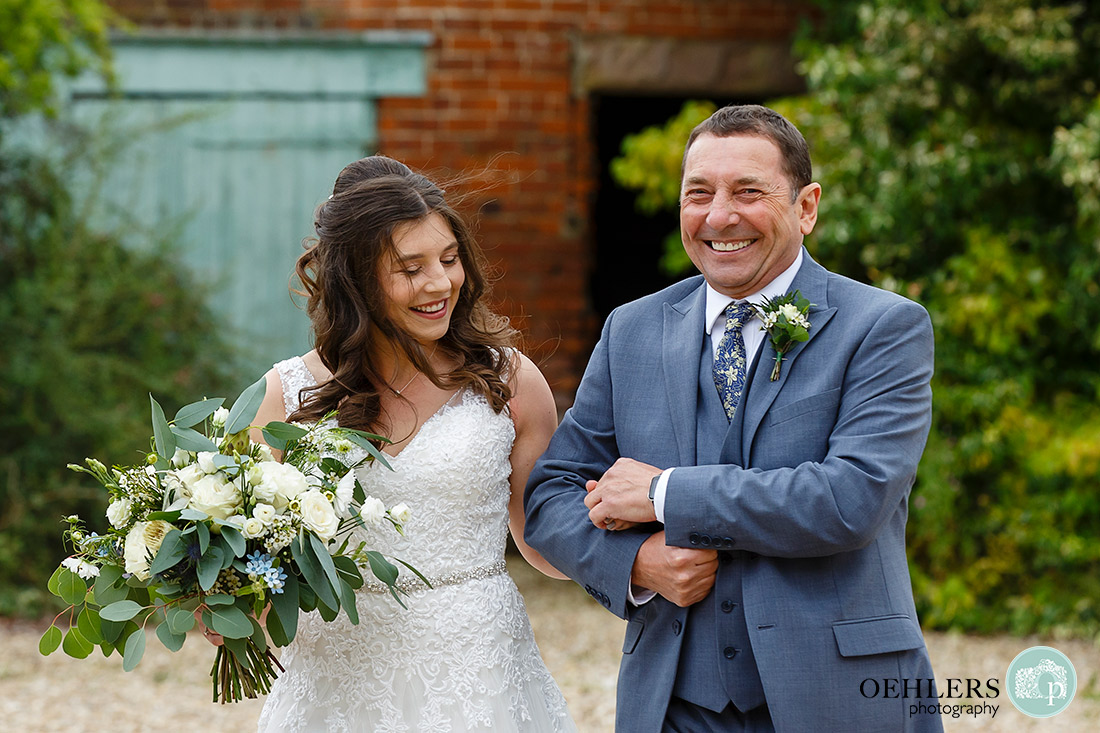 The Wedding Ceremony at Shottle Hall
With everyone seated and social distanced we couldn't wait for Sophie and Jed to get married. Sophie was full of smiles. In fact she smiled all day. The wedding ceremony was lovely. They had been waiting for this moment for ten years. They were not going to let Covid stop them. In actual fact we will be back at Shottle Hall next year for their big party. Fingers crossed it will all be back to normal by then.
The Confetti Shot
Everyone was given a confetti canon to be on the safe side. The confetti canons worked a treat but boy were they noisy. How could you not have confetti at a wedding.
The Couple Shoot
Sophie and Jed's wedding day was so relaxed. We had ample time to take photographs of them around the venue. We made good use of the area around the marquee. As you can imagine there were many opportunities for fabulous images. Sophie and Jed were up for it. Sophie still couldn't stop smiling.
Mingling with the guests
There is always a good opportunity for photographs as the Bride and Groom mingle with their guests for a chat. Their guests had gathered on the front lawn of Shottle Hall where there was lots of chatter and laughter. It was a lovely, intimate wedding.
All images © Cathy and Brian – Oehlers Photography
Contact Cathy or call 07817657041 if you would like Oehlers Photography to be part of your wedding day.
Related Posts